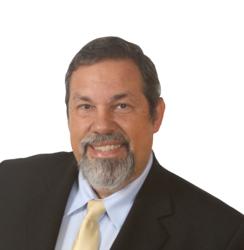 ...you should carefully choose before making any (gold or silver) purchases or selling.
Pittsburgh, PA (PRWEB) April 21, 2011
"Before you buy or sell gold or silver coins or jewelry, remember the sage advice: 'Investigate before you invest." There are many collecting and investing options available for precious metals, but you should carefully choose before making any purchases or selling," cautions award-winning author and consumer advocate Michael Fuljenz, President of Universal Coin & Bullion in Beaumont, Texas (http://www.universalcoin.com).
Universal is the official rare coin and bullion dealer of the National Rifle Association (http://www.nra.org), and Fuljenz will participate in the NRA's second annual Freedom First Financial Seminar in Pittsburgh, Pennsylvania, April 29 and 30, 2011, in conjunction with the NRA Annual Meetings & Exhibits.
Here are his top five tips buyers and sellers must know before making any transactions.

If you don't know gold or silver, you'd better know your precious metals dealer. Is the person licensed to do business in your community or state? How many years has the person or company been in business? Ask what professional organizations they belong to, such as the prestigious Professional Numismatists Guild whose members must adhere to a strict Code of Ethics in the buying and selling of bullion coins and rare coins. Is the person an officially authorized dealer with the Professional Coin Grading Service (PCGS) or Numismatic Guaranty Corporation (NGC)? What's his/her Better Business Bureau rating? Ratings are available free online at http://www.BBB.org. Check out the dealer's references.
How much are you really paying or receiving compared to the melt value of the coin(s) or jewelry? The value of gold and silver bullion coins is mostly determined by their precious metals content. What is the intrinsic bullion value of the coin if it was melted and sold? That information is widely available online. Determine what percentage "over melt" the seller is asking or how much under melt the buyer is offering. Is the percentage reasonable (95 to 100 percent of "spot" bullion price for coins or bars, 60 to 80 percent of melt value for jewelry) or is it excessive? Remember the price of gold and silver -- and the premiums over and under melt value -- may fluctuate dramatically, but if there are several layers of "middlemen," a typical situation at so-called gold-buying parties, you may receive less money than elsewhere for your precious metal items.
Don't be confused by measurements/weights. You may be quoted a price related to grams or pennyweights, and it may appear you're getting a good deal because the gold weight seems larger, but your actually being offered a lowball price. Remember there are 31.1 grams and 20 pennyweights to the troy ounce, and make sure the scale being used to weigh your items is appropriately licensed if required by government agencies.
Always get a detailed, signed transaction receipt from the buyer or seller. You'll need proof if you later believe you were misled or defrauded and want to file a complaint with authorities. A receipt may also be useful for tax purposes.
Don't be rushed. Be cautious of any "act now" sales pitch that insists you have to buy or sell immediately. Prices may rise or fall because of daily or hourly changes in the bullion markets, but reputable dealers are upfront about taking time to educate consumers about the pros and cons of buying and selling gold and silver coins or jewelry.
For additional information, contact Universal Coin & Bullion at (800) 459-2646 or visit online at http://www.UniversalCoin.com.
###