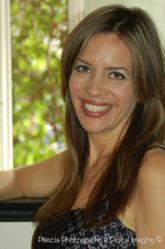 Tanya's love of music is shared through gentle, patient, professional guidance during her student's lessons. And, as a teacher, Tanya leads by example. Her students have opportunities to see their teacher in action at her "recitals".
Sacramento, CA (PRWEB) April 22, 2011
Sacramento Piano Conservatory now has limited openings for new students interested in studying piano, music theory, and composition. Lessons are offered by renowned concert pianist and teacher Tanya Vegvary Plescia.
Tanya Plescia is a member of the Music Teachers Association of California and the PI Kappa Lambda National Association, and has taught piano lessons for many years. Ms. Plescia currently has a thriving private studio where her students, of all ages and all levels, learn the discipline of piano technique, music theory, and composition. Tanya's students have participated and placed highly in competition and recital.
http://www.sacpiano.com
As featured in: Sacramento News and Review
###