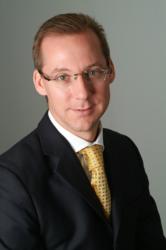 New York, NY (PRWEB) April 21, 2011
Alpari (US) is proud to announce Daniel Skowronski's appointment to the National Futures Association's (NFA) Forex Dealer Member (FDM) Advisory Committee. The primary responsibilities of the FDM Advisory Committee are to perform an on-going review of NFA's rules and discuss regulatory issues impacting FDMs. The committee also makes recommendations concerning rule divisions to the NFA's Executive Committee and Board.
Mr. Skowronski serves as Global Chief Commercial Officer as well as Alpari (US) Chief Executive Officer and has over 18 years of experience in the Forex business market.
About Alpari (US)
Alpari (US), LLC was established in 2006. The company is based on Wall Street, in the financial district of New York City, where it is dually registered by the Commodity Futures Trading Commission (CFTC) as a Futures Commission Merchant (FCM) and a Retail Foreign Exchange Dealer and has been a member of the National Futures Association (NFA) since 2007, Member ID: 0379678. Alpari (US) is an independent entity within the group of Alpari companies.
With a history dating back to 1998, the Alpari companies ("Alpari") are among the world's fastest growing providers of online foreign exchange ("FX", "Forex") trading services. The group of Alpari companies has more than 50 offices in cities in over 20 countries, including London, New York, Shanghai, Dubai, Moscow, Mumbai and Frankfurt. Combined, the companies look after over 440,000 customer accounts*, generating monthly trading volumes in excess of $160 billion**, and employ over 550 people* worldwide.
Trading foreign exchange, commodity futures, options, precious metals and other over-the-counter products such as contracts for difference carries a high level of risk and client losses can exceed deposits. These products may not be suitable for all investors. For more information about the Forex industry and the regulatory protections offered to those who trade within it, please visit the Financial Services Authority (FSA), Commodity Futures Trading Commission (CFTC) and the National Futures Association (NFA) websites at http://www.fsa.gov.uk, http://www.cftc.gov and http://www.nfa.futures.org
*December 2010 **November 2010
# # #