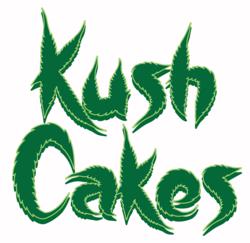 "The chemical synergy and energy synchrony of the combination of these natural products will be shown to be clinically effective, mood balancing, without toxic pharmaceutical side effects" says Dr. Tim Chapman, M.D. - Integrative Metabolic Specialist.
Los Angeles, CA (PRWEB) April 20, 2011
Kush Cakes are a new dietary supplement that is now available on http://www.kush-cakes.com and hit the shelves today. These premium brownies are made from 100% natural and healthy ingredients. The brownies melt in your mouth and promote complete relaxation. They are filled with love and luscious chocolate that alone will give the consumer a delectable experience and complete relaxation. But there's more: these chocolate filled brownies are infused with a proprietary calming blend of valerian root, melatonin and rose hips chamomile. This legal and effective blend of calming herbs gives consumers a calming effect that may help to battle a variety of stress-induced symptoms including trouble sleeping, anxiety and nervous tendencies.
Kush Cakes are 100% natural and were formulated by a licensed pharmacist. They are designed to be delicious, healthy and relaxing to consumers to combat everyday stress. Kush Cakes will be sold at smoke shops, finer liquor stores, adult stores, as well as on http://www.kush-cakes.com, and are exclusively distributed by Vapor Rush LLC worldwide. National retail distribution opportunities are currently available. Next time you are in need of a chocolate treat that will ease the stress and nerves of your busy lifestyle, look for Kush Cakes in a store near you or at http://www.kush-cakes.com.
# # #