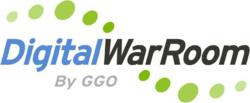 Seattle, WA (PRWEB) April 22, 2011
The Carmel Valley eDiscovery Retreat announced this week that Gallivan, Gallivan & O'Melia, creators of the Digital WarRoom platform for accessible, affordable e-discovery, have joined forces with the Carmel Valley eDiscovery Retreat, a 3-day series of panel discussions by legal and e-discovery industry thought leaders.
The eDiscovery retreat will be held July 17-20, 2011 in Carmel California. "Constant change is a hallmark in the evolving e-discovery industry" said Bill Gallivan, founder and CEO of Gallivan Gallivan & O'Melia. "Chris LaCour's efforts are bringing the key minds together for a rare opportunity to focus on process and project management, and technology challenges that are top of mind for all who are involved in litigation, government investigations or other legal challenges requiring e-discovery."
Participants in the Carmel Valley eDiscovery Retreat include all members of the eDiscovery industry: judges, inside counsel, outside counsel, IT professionals, paralegals, litigation support staff, and records management and compliance professionals.
About the Digital WarRoom E-Discovery Platform
The Digital WarRoom technology platform from Gallivan Gallivan & O'Melia is a robust e-discovery architecture designed to support fast and efficient ESI processing, content analysis, review, marking and production of email and documents in response to litigation, investigations, M&A Transactions, and other legal challenges. The Digital WarRoom products are offered in three configurations:

Digital WarRoom Pro, the first PC based product for e-discovery, allowing an individually licensed user to conduct complete e-discovery on up to a million documents;
Digital WarRoom Server, a pre-configured appliance that allows corporate IT, in-house legal, or law firm e-discovery practitioners to manage e-discovery case data and review;
Digital WarRoom Remote full service e-discovery hosted by GGO, ideal for complex matters and large, geographically distributed review teams.
About GGO
Since its inception in 2002, GGO (Gallivan Gallivan & O'Melia LLC) has successfully completed over 2,000 complex e-discovery matters, including over 250 matters since 2009 for which the company processed and hosted 1,300 terabytes of electronic documents. GGO offers the Digital WarRoom® software and consulting services spanning the entire e-discovery lifecycle from capture through processing, review, and production. Customized services include M&A target data preservation and internal data mining and investigations. Headquartered in Seattle, GGO offices are located in New York, Mountain View, San Francisco, Dallas, Los Angeles, and serves all metropolitan markets in North America. Leading global corporations, Fortune 1000 companies, Am Law 100 law firms, and government agencies, including the Library of Congress, rely on GGO for robust technology and personalized service. To learn more about GGO, visit http://www.digitalwarroom.com
About Carmel Valley eDiscovery Retreat:
The Carmel Valley eDiscovery Retreat will be a premier resource for industry practitioners who wish to focus on the complexities and practicalities of eDiscovery. Whether you're new to eDiscovery, or want to increase your existing expertise, the retreat will allow you to explore this critical topic with established industry leaders and your peers - all in one of the most stunningly beautiful areas of the United States, Carmel, California. Earn CLE credit hours while you get away from the hustle and bustle of the daily grind in one of California's most pristine destinations.
CONTACT:
Digital WarRoom:
Megan Miller, VP Marketing
Gallivan, Gallivan & O'Melia
megan(at)digitalwarroom(dot)com
Carmel Valley eDiscovery Retreat
Chris LaCour, Founder & Executive Director
clacour(at)carmelvalleyediscoveryretreat(dot)com
###