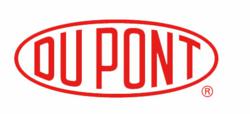 This town hall was just the type of open dialogue we need in America today.
Wilmington, DE (PRWEB) April 21, 2011
To mark Earth Day, The Weather Channel will air a special town hall moderated by NBC News special correspondent Tom Brokaw on Friday, April 22 at 9 p.m. EDT. "Changing Planet" brings together scientists, thought leaders and students to discuss the impact of climate science and possible solutions for our planet.
DuPont Chief Sustainability Officer Linda J. Fisher was one of four panelists who engaged with students at Yale University to explore how climate changes touch their lives and what it means for human health, values, economic opportunity and competitiveness. Fellow panelists were: Rajendra K. Pachauri, who leads the Yale Climate and Energy Institute; Billy Parish, founder and coordinator of the Energy Action Coalition; and Katherine Hayhoe, GeoSciences professor at Texas Tech University.
"This town hall was just the type of open dialogue we need in America today. A conversation where business, academia, environmental activists and thought leaders come together and inspire young people to problem solve and find innovative ways to address the impacts of climate change," said Fisher. "I was honored to be a part of this real conversation on climate issues and appreciate the exchange of ideas from the other panelists and students about how we enact positive change for the future."
"Changing Planet" is part of a partnership between NBC Learn (the educational arm of NBC News), the National Science Foundation (NSF) and Discover magazine. It will air on The Weather Channel as part of the cable network's special "Green is Universal" coverage. It will be available for viewing on http://www.nsf.gov, http://www.nbclearn.com and http://www.discovermagazine.com. Portions of the town hall also will be available after the broadcast on http://www.weather.com. In addition, a special print adaptation of "Changing Planet" will appear in the June issue of Discover magazine, available on May 10.
DuPont – one of the first companies to publicly establish environmental goals 20 years ago – has broadened its sustainability commitments beyond internal footprint reduction to include market-driven targets for both revenue and research and development investment. The goals are tied directly to business growth, specifically to the development of safer and environmentally improved new products for key global markets.
DuPont (http://www.dupont.com) is a science-based products and services company. Founded in 1802, DuPont puts science to work by creating sustainable solutions essential to a better, safer, healthier life for people everywhere. Operating in more than 90 countries, DuPont offers a wide range of innovative products and services for markets including agriculture and food; building and construction; communications; and transportation.
# # #