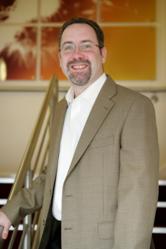 We're a very ambitious team and are determined to accelerate our growth over the coming months and years.
Colchester, UK (PRWEB UK) 21 April 2011
Access, the market-leading provider of business management and accounting software, has been listed in The Sunday Times Profit Track 100 league table, which highlights Britain's private companies with the fastest growing profits. The mid-market consulting, software and solutions firm was ranked 63rd after profits rose 56 per cent a year from £1.3m in 2007 to £5m in 2010.
Access appears alongside well-known brands such as McLaren, Center Parcs, bet365 and Moonpig.com. The full supplement, compiled by research company Fast Track, can be viewed here: http://bit.ly/gHmiQa.
This comes just weeks after Access gained a place in 'The Sunday Times Best Companies to Work For 2011' list, and secured a successful management buyout with Lyceum Capital which valued the company at £50m.
Chris Bayne, CEO for Access, commented: "This latest recognition is testament to having the right business strategy in place and the hard work, dedication and commitment of everyone within the company. We're a very ambitious team and are determined to accelerate our growth over the coming months and years.
"We'll be investing in our software and services, which includes both in-house development and the acquisition of synergistic solutions. We have both the desire and appetite to bring the best in business software to the mid-market. I'm a firm believer that technology plays a major part in providing organisations with a competitive edge. This is certainly what Access aims to help businesses achieve which, in turn, will hopefully continue to impact positively on our own bottom line."
Access, which has offices across the UK and Ireland and employs more than 300 staff, has extended its product suite considerably since it first began developing accounting software 20 years ago. Whilst this remains at the heart of Access' portfolio, the organisation-wide solutions now include everything from HR and professional services automation – including time and expenses – through to CRM, manufacturing and document management. In 2009, the company underwent a rebrand and a major shift in business model from reseller driven to direct-to-market; Access has since seen a growing number of six figure deals as it continues to increase its 5,000-strong client base, spanning most sectors.
Chris concluded, "Our aim is to build on everything that we've achieved to date, working with our customers to ensure our solutions provide the best fit for their business. By helping them to integrate their systems across the whole organisation we can improve efficiency and streamline processes, leaving them to focus on commercial activities rather than unnecessary administrative tasks."
For more information on Access contact Matt Newman on 0845 345 3300 or visit http://www.theaccessgroup.com.
Alternatively, keep up-to-date by following Access on:
Blog: http://www.theaccessgroup.com/access-blog.aspx
Twitter: http://www.twitter.com/theaccessgroup
LinkedIn: http://www.linkedin.com/company/403139
YouTube: http://www.youtube.com/user/theaccessgrouptv
SlideShare: http://www.slideshare.net/theaccessgroup
About Access

Access is a consulting, software and solutions provider, serving the mid-market
The consulting services are backed by more than 75 accredited consultants, providing business software expertise. They operate nationally out of 9 offices in the UK and Ireland
The software portfolio provides solutions to meet the needs of the whole organisation, helping to reduce complexity and increase efficiencies at every level. In addition to accounting and finance, Access also offers manufacturing software, professional services automation, and accounting for carbon emissions reporting. Other software solutions include distribution and warehousing, HR and payroll, document management, service and contract management and CRM and sales automation
Accreditations and memberships:
Microsoft Gold Certified Partner
Institute of Chartered Accountants in England and Wales (ICAEW)
Business Application Software Developers Association (BASDA)
HM Revenue & Customs: Payroll Standards Scheme
Awards:
Inclusion in The Sunday Times Profit Track 100 list (63rd)
Inclusion in The Sunday Times 100 Best Companies to Work For list for mid-market companies (85th)
Accountancy Age Award 2010 for 'Software Package of the Year'
SIFT Media Software Satisfaction Awards 2010 for 'Enterprise Accounting & Finance'
SIFT Media Software Satisfaction Awards 2010 for 'SME Human Resources & Human Capital Management'
FrontRange Partner Awards 2010 for 'CRM Partner of the Year'
Green IT Awards 2010 for 'Environmental Accounting Software of the Year'
Construction Computing Awards 2010, 'Construction Accounting Software of the Year'
Media information:
Helen Carpenter
Head of Group PR
Access UK Ltd
T: +44 (0) 1206 322575 / 07833 936311
F: +44 (0) 1206 322956
E: helen(dot)carpenter(at)theaccessgroup(dot)com
W: http://www.theaccessgroup.com
Tim Cole
PR Executive
Access UK Ltd
T: +44 (0) 1206 322575
F: +44 (0) 1206 322956
E: tim(dot)cole(at)theaccessgroup(dot)com
W: http://www.theaccessgroup.com
Access.190311.HC.profittrack
###