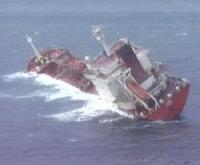 London, England (PRWEB) April 26, 2011
Quietly operating in the background, the Maritime and Coastguard Agency (MCA) plays an important role in the UK's offshore wind industry. As an executive agency of the UK government's Department for Transport, it is involved in the consents process and safety of navigation, and as HM Coastguard in liaison for search and rescue.
In addition, the MCA is also the certification authority for UK shipping (ships and seafarers) and the enforcement authority for ship safety and pollution prevention through the 1995 Merchant Shipping Act.
Currently there is an agreement between the MCA, the Marine Accident Investigation Branch and the UK's Health and Safety Executive to ensure cooperation, and to ensure one enforcement authority takes the lead on the majority of safety issues affecting offshore safety.
Wind Energy Update catches up with the MCA to learn more about its role in offshore wind development and to get advice and updates on best practice contingency plans that developers and operators should have in place.
Wind Energy Update: What emergency response risks need to be considered as wind energy developers install progressively bigger kit, further from shore?
MCA: With increasing distances to developments further from the coast and further from their home port, it is reasonable to anticipate owners considering investing in larger vessels carrying more passengers. Some workers are already being accommodated overnight in ships moored offshore closer to the work sites.
In general, the processes and perhaps also the vessels used for developments closer inshore are not all immediately transferable for operation over those greater distances and in all seasons.
Emergency response risks to be considered and addressed are, for example:
•The need to ensure immediate medical assistance is available offshore so that ill or injured personnel can be given an appropriate level of immediate-rescue, protection and care until medical evacuation can commence.
•Provision of effective emergency response capabilities and resources to enable personnel to alert in-field immediate-response resources.
•Provision of relevant training to personnel working offshore (in line with regulatory and, perhaps, oil and gas industry standards and requirements) but cognisant of the fact that renewables have different risks to oil and gas.
•Provision of common emergency response systems and equipment in accordance with international standards (e.g. GMDSS) and relevant regulatory authorities requirements
•That OREI tend to consist of multiple installations which present a potential significant hazard to passing shipping.
•Also, provision of relevant equipment and/or facilities to provide immediate-rescue to any persons who are at risk within or near to the OREI i.e. to meet the obligation placed on all vessels by international convention, to provide assistance and/or rescue to fellow mariners or others at risk or in danger at sea.
Wind Energy Update: Does the MCA see a need for an industry-wide effort underway to address these risks? Can/should safety standards from the offshore oil & gas sector be applied?
MCA: Industry is urged to become better acquainted with maritime best practices. Guidance has been published on some aspects and more will follow. Surveys will certify a ship as meeting minimum safety requirements.
Owners ship masters, crew and other seafarers carry burdens of responsibility for ship operations and forward planning (e.g. in preparation for heavy lifts).
Much can be gained by drawing from the experiences of the offshore oil and gas industry, especially in the way that longer established industry has itself been able to pioneer, identify, publish and implement common best practices.
With offshore wind there is an absence of the "installation", reducing the risk of the large catastrophic event; but with frequent and more dispersed distribution of personnel, materials and obstructions posing new forms of risk.
In general, a freer exchange of knowledge, experience, concepts and safe practices between industries and between operators should be encouraged, together with an industry led standardisation of safety procedures.
Wind Energy Update:To what extent can - and is - safety risk being addressed at the vessel and offshore turbine design phase?
MCA: Industry needs to be considering and anticipating its future demands upon shipping to ensure the availability of sufficient and suitable craft and personnel for the area and type of development whether it is for construction and/or maintenance, for accommodation, safety standby and recovery, or for a mix of these purposes.
It is inevitable that expert advice will be needed and from a regulatory standpoint, the numbers, status, training and certification of the personnel is at least as critical as the certification of the craft involved.
The industry will also have to accept that there will be adjustments in the future based on lessons learned from trials, exercises and incidents e.g. the desire/aspiration that all WTGs are fitted with helicopter winching platforms.
This is inevitable given that this a new industry and that all possible scenarios and situations cannot be envisaged at the outset of the development of regulations and/or emergency procedures and processes.
Wind Energy Update: What contingency requirements are there on offshore developers?
MCA: As regards contingency for emergency response, this should be considered prior to development and will be part of the consents process. The MCA has published guidance on such issues that are free and accessible from the MCA website:
http://www.dft.gov.uk/mca/ Under "Ships and Cargoes" can be found guidance notices:
MGN 371(M) Offshore Renewable Energy Installations (OREIs) - Guidance on UK Navigational Practice, Safety and Emergency Response Issues.
MGN 372(M+F) Offshore Renewable Energy Installations (OREIs): Guidance to Mariners Operating in the Vicinity of UK OREIs
MGN 390 (M) Construction Standards for Offshore Support Vessels and Other Special Ship Types. Though this refers to offshore oil and gas, much of the advice it contains may also be applicable to the offshore wind industry.
Wind Energy Update: How could offshore contingency plans be improved?
MCA: By operators taking part in live and table top exercises and from feeding in to emergency plans, processes and procedures any lessons from exercises and, most importantly, from incidents and accidents. Such information must be shared with the MCA regulatory and Search and Rescue (Emergency Response) branches.
Accident and incident data must be shared with the regulatory authorities, within limits set by need for confidentiality and protection of personal data. Real events are most useful in informing effective response to future situations and for the prevention of recurrence.
Wind Energy Update: Is there pending regulation/legislation that targets health and safety on offshore wind installations?
MCA: The Agency will advise on ship safety standards, in particular how legislation applied to ships involved in offshore oil and gas may also be applied to those involved with offshore wind transport, construction and maintenance.
Of particular importance is to identify the status of persons on board ships, being either as crew, passengers or perhaps special personnel, all of these with the exception of passengers being classified as seafarers.
###