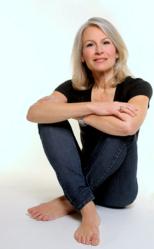 (PRWEB) April 25, 2011
According to boomer-generation brother and sister authors Dian Griesel, Ph.D. and Tom Griesel, every well-known diet to date is destined to deliver loss of lean muscle mass, moodiness, disappointment and failure.
Building on an exotic car metaphor, the Griesels provide a compelling alternative to conventional dieting with a new 8-step roadmap to get readers on the road to eliminate excess body fat fast and forever. The roadmap is featured in their new book, TurboCharged: Accelerate Your Fat Burning Metabolism, Get Lean Fast and Leave Diet and Exercise Rules in the Dust (BSH, 2011).
While there are a plethora of books in the "diet/weight loss/exercise" genre, the TurboCharged™ program incorporates a number of distinctions.
Did you know…

3-5 mini-strength routines can maintain or reverse loss of muscle mass during dieting?
that the total time commitment for muscle retention can be accomplished in only 5 minutes per day?
eliminating aerobic and other strenuous exercise until a lean state is achieved is crucial to fat loss success?
aerobics and strenuous weight training are perceived as a threat by the brain and actually cause fat gain?
that fluids can be used to mimic bariatric surgery?
specific food groups, based on early human evolution, should not be combined at meals?
In commenting on the book, Harvey Schiller, Ph.D., Brig. Gen., USAF, Ret. and Former CEO of the United States Olympic Committee declares: "Finally a program that allows us to toss the exercise DVDs, failed diet programs, useless equipment and take control of our bodies! TurboCharged is what we've all been waiting for: a simple approach to better living and a powerful new lifestyle."
According to the authors, TurboCharged™ requires no strenuous exercise, supplements or special equipment. The program describes exactly how to train your body to use excess body fat for energy, fast; explains everyday activities that will accelerate fat loss; teaches mini-exercises requiring only 3-5 minutes each day that will trigger fat-burning while
strengthening muscle; explains the ideal foods and how to eat them to burn your body fat fast; eliminates any related diet anxiety or moodiness; proves that you are truly getting younger; and provides easy ways to maintain your new lean and healthy body with minimal effort for life.
"We live in a society where we are quite literally eating ourselves to death," writes Dr. Fred Pescatore, author of The Hamptons Diet, in the Foreword to TurboCharged. "Everyone says they want to 'lose weight,' but what we really need is to lose fat. TurboCharged puts the emphasis on body-fat percentage—a true indicator of your state of health and risk for certain food-related diseases, such as heart disease and stroke. The authors' concept of the land of Leandom and the highway traveling there is a fantastic way to present what every one of us ultimately wants: to be lean and healthy."
After spending 30 years working with scientific researchers while continuously experimenting with various diets, the Griesels explain why all other diet and exercise advice to date is inherently designed to contribute to the growing epidemic of chronic obesity. TurboCharged introduces groundbreaking concepts that defy common thinking about weight loss, and shares eight simple steps that successfully deliver body-defining rapid fat loss in record time, along with greater health and improved odds of longevity.
Srini Pillay, MD, Harvard psychiatrist and bestselling author of Life Unlocked, said: "I can't imagine a better way for dieters to develop a healthier relationship with food, 'TurboCharge' their body fat loss, rev-up their energy, and stay remarkably youthful. From both a psychological and medical perspective, this one's the Holy Grail."
According to Dian Griesel, regardless of your age, current percentage of body fat, or scale weight, you can achieve a lean, awe-inspiring body by becoming "TurboCharged™." Several testimonials within its pages detail the routes taken by others on their trip to the ultimate destination of "Leandom."
To purchase a copy of TurboCharged, please visit:
http://www.amazon.com/dp/1936705001
For more information about the book and authors Dian and Tom Griesel, please visit:
http://www.turbocharged.us.com
# # #