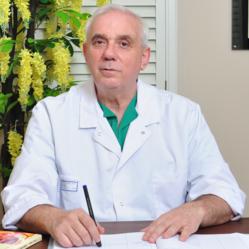 Our BioAesthetica Therapy encourages self-regeneration, and we are always working to challenge the known frontiers of aesthetic medicinal applications.
Sofia, Bulgaria (PRWEB) April 23, 2011
Dr. Borislav Kirtchev, legendary carboxy therapy pioneer, unveiled his integrative carboxy system to an enthusiastic group of leading urologists in Paris, France earlier this week.
Dr. Kirtchev has once again left his medical colleagues speechless. The integration of his patented carboxy therapy protocols with cutting edge hybrid carboxy implements are central to his achievements in the successful treatment of Peyronie's Disease. The results of Dr. Kirtchev's integrative therapy are gratifying for many reasons including the positive side effects of improving the form and function of the penis as well as the girth. These results have been evidenced in 10 of 10 subjects.
By applying his integrative carboxy therapy to aesthetic procedures, Dr. Kitchev has successfully developed protocols that allow for the augmentation and re-shaping of female breasts without the inherent risks of surgical procedures or implants. In addition, his integrative carboxy methodology permits the sculpting of fat and cellulite plagued areas of the body. Individuals receiving the benefits of these integrative carboxy protocols appreciate the rapid results without the risks of anesthetics, surgery or lengthy recovery periods.
Dr. Kirtchev is presently educating two prominent medical doctors in Bangkok, Thailand in the application of his patented integrative carboxy therapy procedures and techniques. Working closely with his brother, Prof. Dimitri Kirtchev, has resulted in another significant advancement in the successful treatment of erectile dysfunction which also produces the positive side effect of increased girth of the penis. The Bangkok doctors will soon be able to offer these state of the art procedures to their clientele.
BioAesthetica is a company pioneering the next generation of revolutionary aesthetic medicine with non-surgical, whole body transformations. Engaged in continual research and development, under the medical innovation of Dr. Boris Kirtchev, BioAesthetica aims to revolutionize the sculpting of the human body through non-invasive, proprietary aesthetic medicine techniques, processes and formulations. For further information please contact Kevin Rath, VP of Corporate Communications at kevin(at)bioaesthetica(dot)com.
# # #