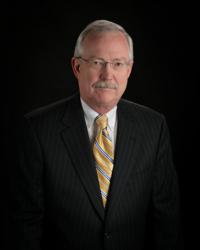 "With personnel located nationwide, FAS provides a hands-on approach to managing the day-to-day tasks associated with each and every property to deliver a superior end-product for our customers." Larry Beck, VP, Field Quality Control, FAS
Austin, TX (PRWEB) April 26, 2011
Field Asset Services (FAS), the nation's leading provider of field services to the REO industry, today announced several organizational changes to provide vendors greater education and training opportunities, increase vendor communication and deliver higher levels of quality to FAS's customers. These changes are in direct alignment with FAS's goal to enhance the Company's Vendor Relationship Management practice and bring greater efficiencies and savings to FAS's clients.
"We've implemented some strategic yet simple organizational changes to improve FAS's overall quality of service for our customers and vendors," said Dale McPherson, President and CEO of Field Asset Services. "Through these changes we've not only been able to efficiently grow FAS's Field Quality department into one of the largest in the industry but also offer our vendors greater business opportunities. In addition, we're confident these changes will enable FAS to continue providing the high level of quality resources and services our customers have come to expect."
Enhanced Education and Training Deliver Superior Field Quality Control
Today's high volume of foreclosures and REO's combined with the need to turn these properties quickly has created a renewed focus from banks and servicers on the finished product for both preservation and remodeling. To address this market need, FAS has created the FAS Field Quality group, a separate department entirely dedicated to field quality control and vendor training. With over 20 years of experience in REO sales and field quality management, Larry Beck has been promoted to Vice President of Field Quality Control, responsible for leading this new department.
As part of the Field Quality team, FAS has created several new areas of responsibility. First, each region – East, Central and West – will have its own Field Quality Control Manager responsible for overseeing the field work in that region. Additionally, each region will have a Vendor Education Specialist responsible for managing the education and training initiatives for their region.
According to Beck, "Through the integration of ongoing education and training programs, FAS can ensure their inspectors have the most up-to-date information about today's inspection processes, regulations, and codes. In addition, with personnel located nationwide, FAS can provide a hands-on approach to managing the day-to-day tasks associated with each and every property to deliver a superior end-product for our customers."
Enhancing Vendor Communications with More Streamlined and Simplified Programs
FAS's vendor network is comprised of more than 13,000 qualified and seasoned contractors and vendors nationwide. As the volume of FAS's work grows, so does the need for FAS to continuously improve the Company's processes to help its vendors scale and work more efficiently.
To that end, FAS has hired Mary Stewart as Assistant Vice President of Vendor Administration responsible for developing, enabling and managing the FAS vendor network through recruitment, training, and proactive counseling. Stewart brings several years of hands-on field services experience to FAS with having held key management positions in Customer Service, Invoicing, and Vendor Management. Most recently, Stewart was Director of Operations for LPS Field Services where she was responsible for overseeing the Operations of LPS and was instrumental in developing the Company's Field Quality Control Team.
"Our vendors are one of FAS's most valuable assets, and we recognize the need to ensure they have the right tools and information to get their jobs done," said Stewart. "I'm excited to be part of the FAS team and look forward to working closely with the vendor community to further enhance the quality of service we provide to FAS's customers."
About Field Asset Services
Field Asset Services (FAS) is the premier Property Preservation, REO Maintenance and Repair Services company in the United States, servicing more than $10.8 billion in residential assets on behalf of its clients. FAS works with 26 mortgage and asset management clients nationwide, servicing more than 120,000 active properties on a recurring basis. For more information about FAS, please visit http://www.fieldassets.com.
About FirstService Corporation
FirstService Corporation (NASDAQ: FSRV; TSX: FSV and FSV.PR.U) is a global diversified leader in the rapidly growing real estate services sector, providing services in commercial real estate, residential property management and property services. Industry-leading service platforms include Colliers International, the third largest global player in commercial real estate services; FirstService Residential Management, the largest manager of residential communities in North America; and TFC, North America's largest provider of property services through franchise and contractor networks.
FirstService generates over US$1.8 billion in annualized revenues and has more than 18,000 employees worldwide. More information about FirstService is available at http://www.firstservice.com.