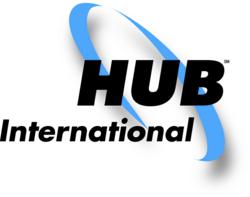 Chicago, IL (PRWEB) April 21, 2011
Hub International Limited (Hub), a leading insurance brokerage firm, is offering a series of complementary webinars for employers on key topics related to health care reform.
Sibyl Bogardus, Chief Compliance Officer, Employee Benefits, for Hub's Western Region, and Dennis Fiszer, Chief Compliance Officer, Employee Benefits, for Hub's Eastern Region, will present the following topics:
May 11, 12 p.m. EDT, The Fate of Health Reform: Court Cases and Congressional Action
May 25, 12 p.m. EDT, Health Reform Phase II: Focusing Your Attention Wisely
June 8, 12 p.m. EDT, Top Ten Employer Concerns and Strategies
June 22, 12 p.m. EDT, Key Aspects of Exchanges as Enforcement Tools
July 6, 12 p.m. EDT, The Essential Plan Employer Mandate: Current Information, Impacts, and Planning
Bogardus, a nationally recognized speaker on health care reform, and Fiszer advise HUB clients on group medical plan design and provide compliance and consulting services related to employee benefits.
To register for any of these webinars, please visit: http://www.hubhealthreform.com/webinars
Headquartered in Chicago, Hub International Limited is a leading insurance brokerage providing a broad array of property, casualty, risk management, employee benefits, investment and wealth management products across North America. Hub is dedicated to helping businesses and individuals manage their insurance needs and plan for the unforeseen. For more information, visit http://www.hubinternational.com.
Media Contact:
Cara Siegel
HUB International Limited
Director of Corporate Brand Management/Media Relations
Phone: 516-677-4992
cara.siegel(at)hubinternational(dot)com
###