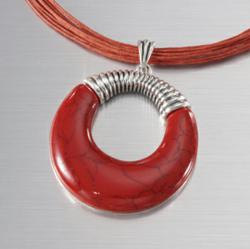 Our lines are some of the most beautiful and fashionable in the industry.
(PRWEB) April 25, 2011
Latasia, a leading home party jewelry and lingerie company, recently launched their newly redesigned website at http://www.latasia.com. Added features and functionality help consultants manage their expanding businesses. The website features the company's new logo and tag line, "Unmistakably Latasia," as well as a new color scheme and consultant tools.
"We're really excited about the potential of Latasia and the direction we're going in; this digital marketing initiative is just one step on the road of a true growth story," said Anthony Calandrelli, Chairman.
The hot pink and black color palette speaks to the fun and fashion-forward products Latasia is known for. The new site represents a "brand refresh" and features streaming video to engage customers and peak the interest of potential consultants. Consultants now have a range of social networking tools to help them communicate with their customers and each other.
Latasia's fashion jewelry and lingerie lines offer a range of styles from fresh, trendy looks to classic, timeless designs made of top-quality materials. And the company stands by its quality, offering a lifetime guarantee.
"Our lines are some of the most beautiful and fashionable in the industry. This exciting new look is a reflection of Latasia's new creative direction," explained Eva DeCosta, Creative Director of Jewelry and Lingerie.
Latasia is a family-owned company with a legacy in the jewelry business that stretches back decades. They offer their independent consultants top-notch service and assistance. They are also proud partners of the Maximum Hope Foundation, a non-profit organization founded by actor Brad Garrett (Everybody Loves Raymond and 'Til Death) that helps families dealing with the financial hurdles that often accompany caring for a terminally ill child.
Latasia focuses on making it easy for its Consultants to get into business. The $249 Business Builder Kit gives the Consultants over $1,500 in supplies and jewelry to get started. Pamela Lavoie, Diamond Director, says "Our Consultants are giving 'wow' reviews to our new kit." Consultants can earn up to 45% commissions as well as additional bonuses, trips, and prizes for sharing the opportunity.
Latasia is growing fast and is always looking for enterprising and enthusiastic people to join the family. Please visit the company's website for further details and for information on winning a Mexican getaway at http://www.latasia.com.
For more information, Latasia invites the public to join one of its informational Opportunity Calls. Calls are held every Monday evening at 8:00 PM Eastern Time. Dial (605) 477-3000 (access code 819719#).
Latasia is a Direct Sales, Home Party Plan company specializing in the design and distribution of exquisite fine fashion jewelry, special occasion/bridal accessories and lingerie. Latasia is a member of the Direct Selling Association. For more information please or email info@latasia.com or visit http://www.latasia.com.
###