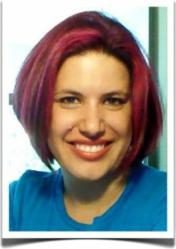 I work part-time, make my own hours and spend loads of time with my family
Austin, TX (PRWEB) April 23, 2011
Three incredible female entrepreneurs have more in common than meets the eye. Oprah built a media empire, Martha Stewart has empowered females the world over and Kate Buck Jr. helps them realize their dreams and spend more time with their families. Buck is the founder and CEO of KBJ Online, Lets Get Social, an Austin based social media management and consulting agency that just launched a training program called 'Lets Get Social.'
Buck got her start after she was laid off from her job. She had a lot of time on her hands, so she spent her days poking around Facebook and Twitter. "I started noticing people who had a large number of followers complaining that they had so many direct messages they couldn't manage them all," Buck said. That's when she decided to start her own business writing tweets, Facebook posts and blogs for businesses in the Austin area and beyond. Access to Kate Buck's new and improved training is available at social media managers.
All three women have fun doing what they love. "It's flexible and fun," said Buck. "I get to play on Facebook and Twitter for a living. So, I enjoy what I do and I work with the clients I want to work with."
Kate learns her client's business and she works with them to find out how social media can help them engage with their customers. From that knowledge, Buck carefully crafts and strategically posts social media that resonates with the client's target market and ultimately leads to business growth.
Thirdly, all women harness today's technology for the greater good. Kate teamed up with Austin based Idea Incubators, LP to publish her own online classes on how to become a social media manager. To learn more about this go to Let's Get Social
"If a company wants to be involved in social media, it needs a social media plan that isn't all hype," said Buck. "With Lets Get Social, we help our clients by implementing tactics that successfully connect their brands with the social media buzz."
Idea Incubator publishes many different experts in a variety of industries. Their marketing blog can be accessed at internet marketing.
###