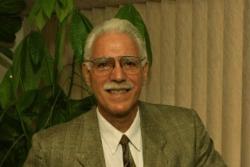 My Doctor is a miracle worker. He solves health problems other doctors give up on.
Oakland, CA (Vocus/PRWEB) April 24, 2011
The Center for Holistic Health (also known as Advanced Chiropractic Center), located in Oakland, is now offering a 20% discount to potential new patients at their first initial office visit. Oakland Holistic Chiropractor and Chiropractic Kinesiologist, Dr. Larry J. Gertler, M.Ed., D.C., is the founder and owner of the Center for Holistic Health with more than 30 years of experience. Dr. Gertler has a unique niche in the holistic health care field as he combines the art and science of Applied Kinesiology with the latest, most advanced chiropractic techniques.
Applied Kinesiology is a technique that derives important information about the functional status of a person's three-fold system – structural, chemical and mental. Dr. Gertler uses Applied Kinesiology manual (muscle testing) as a means to diagnose the health condition of an individual. This method of diagnostics incorporates every aspect of the human body allowing Dr. Gertler to customize for his patients the best holistic chiropractic treatment plans. This is especially true for those with chronic and acute conditions that don't respond to conventional treatment. In all cases, Dr. Gertler works collaboratively with each individual to address the environmental and internal factors influencing each person's health.
"I believe everyone deserves to lead a vibrant, balanced life," says Dr. Gertler, "yet many of us can only dream of this because our heath care focuses on treating symptoms rather than cause. Holistic Chiropractic, Holistic Health Care and Applied Kinesiology focuses on treating the causes of imbalances, manifesting as either toxicity, deficiency or disease."
"My Doctor is a miracle worker. He solves health problems other doctors give up on" says Jim, a patient at the Center for Holistic Health care. When asked about Dr. Gertler, patient Gisele said that he "is extremely knowledgeable about these areas of health and has many quick, effective ways of re-aligning your body's balance without the detrimental side effects that pharmaceuticals often have" and "if you're new to holistic health care, do yourself a favor and treat yourself to the excellent care of Dr. Gertler."
For more information about Initial office visit discount or other Center of Holistic Health care services, please call (510) 652-2302 or visit the Center's website, below. To determine if a holistic chiropractor is right for you, Dr. Gertler offers a free 20 minute consultation to anyone who wants to learn more about these health care options. New patient forms can conveniently be completed in the privacy of your own home. Click here for new patient registrations forms. The Center for Holistic Health care is located in the Rockridge District of Oakland at 5273 College Avenue in Oakland, California. Please call ahead to schedule an appointment.
# # #