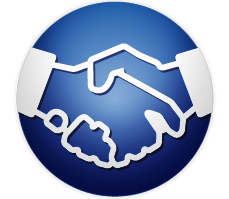 To help companies and customers cope with rising gasoline costs, we'll be hosting weekly contests on our Facebook page with the prizes being $25 gift cards to Texaco and Chevron."
Philadelphia, Pennsylvania (PRWEB) April 27, 2011
7MainStreet.com, the first company to combine social networking, e-commerce, and comprehensive business listings, has announced that they are launching a weekly Facebook contest to give away free $25 Texaco and Chevron gift cards. 7MainStreet.com is giving away these gasoline gift cards to help U.S. businesses and consumers deal with the rising costs of gas in the U.S.
"We are very aware that the high costs of gas are affecting business and consumer spending habits nationally, as well as everyone's general way of life," says Andy Leff, CEO of 7MainStreet.com. "To help companies and customers cope, we'll be hosting weekly contests on our Facebook page with the prizes being $25 gift cards to Texaco and Chevron."
The Facebook contests are a two-fold effort by 7mainstreet.com: to ease the effects of rising gas costs on businesses and consumers, and help grow public awareness about the many ways that customers and businesses can connect on 7MainStreet.com.
"Our website poses a unique opportunity for businesses, because customers can find them in local listings and purchase their products and services on 7MainStreet.com without being redirected elsewhere," says Leff. "7MainStreet.com has the ability to help business and customers find each other despite the costs of gasoline. You can purchase a product or service from a company in your same city, and save the time and money from driving there."
7Mainstreet will launch their Facebook contests on Wednesday, April 27. The contests are free to enter, and everyone is encouraged to participate. You can visit their Facebook page at http://www.Facebook.com/7mainstreet, or their website at http://www.7MainStreet.com. For more information on the 7MainStreet Facebook contest, contact Carson Barker at press(at)7mainstreet(dot)com
About: Headquartered in Philadelphia, PA, 7Mainstreet is the world's first company to combine social networking, e-commerce, comprehensive business listings, and business reviews. 7Mainstreet helps organizations of all sizes take advantage of Web 2.0 resources, establish a branded online presence, advertise their products and services, sell products online, connect with millions of other organizations and individuals, build relationships with other businesses, track what customers are saying about them, and grow revenues online and offline. For more information, visit http://www.7MainStreet.com.
###