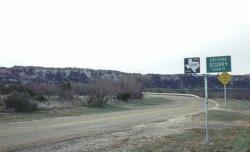 Graham, TX (PRWEB) April 23, 2011
As the Union Drilling crew positioned and completed the rig's set up process to the Big K Energy's 320 acre lease, 25 miles west of Abilene Texas. Jerry Higgins (Big K Completion Consultant) and Gary Egelhoff (Big K Field Operations Manager) are both located on site in one of our four construction trailers. Jerry and Gary are considering if it is beneficial to have Bill Price Construction dig a freshwater pit. The fully lined pit will hold the 50,000 to 60,000 barrels of freshwater needed for the hydraulic fracturing procedure. Typically the Frac Company will drive water tucks to the location, the pit may save time, fuel and money. Set up for the pit will not delay the drilling procedure.
The huge 800 pound drill bit is scheduled to "hit the ground" Friday, April 22, 2011! Hold onto your hats. 2011 should be a year will all look back on and say "what a great year".
Partners: For any additional information contact the Public Relations Office Direct or visit:
http://www.oilgaspartners.com/
Be proud to be a part of the energy solution and God bless America.
###