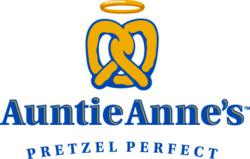 Lancaster, PA (PRWEB) April 25, 2011
Annually, the world's oldest snack is celebrated on National Pretzel Day, April 26. This year, Auntie Anne's Pretzels will recognize the concurrence of National Pretzel Day and National Dance Week with a pretzel dance, choreographed by "So You Think You Can Dance" star, Alex Wong. Fans of Auntie Anne's and Wong alike also have an opportunity to participate in a Tweet chat to learn exclusive tips about the art of "twisting."
Legend has it that the pretzel twist was created in 610 A.D. by an Italian monk, but pretzelmaking is thriving today through Auntie Anne's expert bakers located in more than 1,120 stores and 23 countries. While at an Auntie Anne's store, Wong noted similarities between pretzel twisting and dancing. He was inspired to choreograph and film a dance honoring the fluid motions of pretzel rolling and twisting while celebrating his livelihood, dancing.
On Tuesday, National Pretzel Day, Auntie Anne's and Wong will host an online Tweet chat where individuals can interact with Wong and Auntie Anne's in celebration of National Pretzel Day and National Dance Week. Wong will answer questions providing insight on his career, his love of pretzels, the process of choreographing, and learning to roll an Auntie Anne's pretzel. The event will be hosted noon EDT, and will feature bonus interview and dance footage of Wong. Prizes, including autographed t-shirts and Auntie Anne's gift cards, will be given at random for individuals who follow @AuntieAnnes and participate in the #NationalPretzelDay conversation.
An official holiday, National Pretzel Day was introduced to Congress in 1983, by then U.S. Representative Robert Walker (R, Pennsylvania), to recognize the invaluable contributions of the numerous pretzel bakeries within Pennsylvania. Auntie Anne's is a Pennsylvania-based franchisor, headquartered in Lancaster, Pa.
National Dance Week celebrates the benefits and beauty of dance and its ability to enrich lives, bodies, spirit, and culture. It has long been an annual observance in America from April 22 through May 1.
Auntie Anne's mixes, twists and bakes pretzels to golden brown perfection in full view of customers and is committed to pretzel perfection by guaranteeing you will love its pretzels or they will replace it with one that you do. Auntie Anne's Pretzels are available in up to nine flavors, including Original, Cinnamon Sugar, Almond, Garlic, Pepperoni, Sour Cream and Onions, Jalapeno, Raisin, and Sesame. Pretzel Stix and Nuggets offer a more portable option for pretzel lovers on the go, and the Pretzel Dog is a popular lunch item. For more information, visit http://www.auntieannes.com, facebook.com/auntieannespretzels, twitter.com/auntieannes or youtube.com/auntieannespretzels.
###