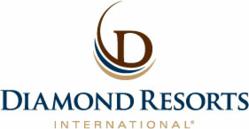 Las Vegas, NV (PRWEB) April 22, 2011
Diamond Resorts Corporation (the "Corporation") will host a conference call for holders of its Senior Secured Notes on Wednesday, April 27, 2011, at 6:00 p.m. EST for the purpose of discussing the Corporation's pending securitization transaction, the details of the recently confirmed Plan of Reorganization of Tempus Resorts International and how it will impact Tempus Acquisition, LLC (an affiliate of Diamond Resorts International®), and the Corporation's latest fee for service agreements. The dial-in information for both the conference call and the rebroadcast has been posted to the Corporation's Intralinks website.
Holders of the Corporation's 12% Senior Secured Notes due 2018 who would like access to the Corporation's Intralinks website should contact David Palmer, the Corporation's President and Chief Financial Officer, via e-mail at noteholderrelations(at)diamondresorts(dot)com or by phone at 1.702.823.7355.
# # #