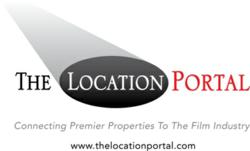 Los Angeles, California (PRWEB) April 25, 2011
Home to location filming, Los Angeles boasts thousands of office properties, many of which have space that is ideal for filming. Not being familiar with the space inside these buildings, film production often requires a location filming agent to assist them in finding what they need. Whether it's a building lobby they can shoot in during the week, a large furnished conference room or a sea of cubicles, The Location Portal has relationships with almost every commercial office building management team in the Los Angeles 30-mile studio zone and the ability to find production exactly what they're looking for.
Once production has chosen a particular office building, The Location Portal handles the entire production process – from the initial location scout to contract negotiation to production oversight and close-out.
The Location Portal's experience in the commercial real estate industry provides their property clients the satisfaction of knowing the location filming process will be handled in the most professional manner and with minimal impact to the property and its tenants. The Location Portal's experience provides production clients with a more streamlined process, having a liaison that is experienced in both property management and film production. In other words, The Location Portal is able to understand both clients' needs and works to ensure that those needs are met.
What services does The Location Portal provide property owner clients?
The Location Portal implements a strategic marketing plan for each property owner. This involves photographing all areas available for filming and featuring them on our user-friendly website http://www.thelocationportal.com. Each property has its own page with information pertinent to production. Photographs will be updated as filmable areas change (space is leased, etc.) The Location Portal also distributes a monthly Newsletter to our comprehensive list of production companies, location managers and scouts, and work with the property owner in hosting periodic familiarization tours.
In preparation for production, The Location Portal works with the property owner in developing standard policies and procedures for filming at the property. These are made a part of the Location Filming Agreement to be used for each production.
The Location Portal screens any production interested in the property with respect to budget, requested areas of use and anticipated production dates. If acceptable to the property owner, The Location Portal proceeds with an initial location scout of the property, followed by any additional scouts (i.e. Director, technical) should there be interest.
The Location Portal will then assist in negotiating a Location Filming Agreement between property owner and production company, obtain evidence of proper insurance coverage, collect all license fees (and remit to property ownership) and security deposits.
The Location Portal will provide an experienced site representative to manage the production from load-in to wrap activities, and to facilitate a good working relationship between production and property staffs.
Once the filming is complete, The Location Portal will handle the close-out, including determination of any damage to be repaired prior to the return of the security deposit to the production company.
What services does The Location Portal provide production clients?
The Location Portal's commitment is to provide to production clients premier properties that are film friendly, and to work closely with the property owner in achieving that end. Our property owner clients are keenly aware of the advantages of filming and of maintaining an amicable relationship with the production company from beginning to end. The Location Portal facilitates this partnership.
With each film production that takes place in one of our client's properties, it is our objective that the production company has a favorable experience and remains a long term partner of that property and client of The Location Portal.
For further information, visit http://www.thelocationportal.com or call (310) 776-0933.
# # #