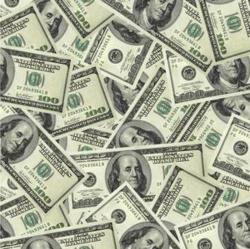 There are a few unscrupulous sites out there that just give the industry a bad name
Huntington Beach, CA (PRWEB) April 26, 2011
Cashunclaimed.com was recently awarded an A+ rating with the Better Business Bureau. The A+ award is only awarded to companies with the highest level of service and signifies Cashunclaimed.com is a reputable and legitimate company.
There have been "fly by night" unclaimed property companies who have had less than honest billing practices and have failed to deliver what is promised on their site. Cashunclaimed.com has proved to be a highly reputable unclaimed money search site and has stood the test of time as one of the first unclaimed money sites established back in 2002. This esteemed rating with the BBB certainly separates Cashunclaimed.com from the bad unclaimed money sites.
Cashunclaimed.com is an unclaimed money listing service that lists millions of dollars in unclaimed money and property from all states throughout the country. Cashunclaimed.com provides a free unclaimed money search for your listed name. When a name is entered into the search box, it pulls up all listings for that name and any variation of the name, using is new name-recognition technology.
Not only is Cashunclaimed an A+ BBB rated business, they also offer a 100% money back guarantee. This guarantee is something Cashunclaimed.com highly prides itself in, and it honest when returning the money! Aside from the money back guarantee, Cashunclaimed.com is McAfee secured, so no identity can be stolen by any other 3rd parties.
Being one of the largest unclaimed money databases, Cashunclaimed.com has a major advantage over all competitors for unclaimed money access. They are able to access millions of unclaimed money records for both state and federal accounts.
This high award from the BBB only proves that Cashunclaimed.com is an excellent company to do business with. They even offer a 100% money back guarantee! Despite any rumors, Cashunclaimed.com will continue to do business and exceed its above-excellence rating. When conducting unclaimed money searches, Cashunclaimed.com has proven to be the best to do business with.
Visitors can log on to http://www.cashunclaimed.com for a free search for money.
For more information on Cashunclaimed.com's excellent BBB rating, visit the BBB website directly.
###