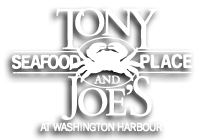 You wouldn't believe the work that's been done already.
Washington, D.C. (PRWEB) April 25, 2011
"With all hands on deck at Tony and Joe's and Nick's Riverside Grille, we are very optimistic that we will be open in time for Mother's Day," says family owner/ restaurateur Nick Cibel. Tony and Joe's, Nick's Riverside Grille and Cabanas were badly damaged earlier this week, when between ten and twelve feet of water flooded Washington's popular restaurants at the Washington Harbour.
"You wouldn't believe the work that's been done already," Says Greg Casten, Oceanside Operations Manager and part owner. "Absolutely everything has been cleared out of all three restaurants, from fryers, grills and carpet to expensive art work, chairs and pots and pans- all removed. Re-installation of dry wall in over 20,000 square feet of space has begun just in time for a temporary season opener on Mother's Day. Due to the extent of the damage, all will need major remodeling at the end of the season."
Although optimistic about a Mother's Day re-opening, Casten and Cibel realize that they are at the mercy of time and reconstruction. "The Fire and Health Departments as well as the ABC Board have all been extremely cooperative, we are so grateful," Casten says. Both Casten and Cibel repeatedly mentioned the hard work and cooperation from staff, clean up crews and the city public health officials.
The financial impact on the over 225 employees who work in these three restaurants is devastating but they are working around the clock to get the family business back up and running.
Over the past few days, they've heard from thousands of well-wishers on Facebook, Twitter and yes, from some very disappointed customers, who made Easter reservations. However, Casten says they all have been personally contacted about the flood. Beginning next week – you will be sure to hear a live voice when you call to make reservations for Mother's Day.
For more information call 202-329-6601. Follow the reconstruction and more on Facebook and Twitter or visit http://www.dcseafood.com.
###