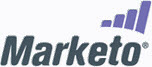 Marketo Sales Insight has enabled Jigsaw to significantly increase our sales productivity, while growing the size of our sales team.
San Mateo, CA (PRWEB) April 25, 2011
Marketo, the fastest growing provider of Revenue Performance Management solutions that significantly increase marketing and sales success, today announced the immediate availability of the new Spring 2011 version of Marketo Sales Insight (MSI). The new capabilities extend the product's proven ability to improve the effectiveness of a company's sales organization.
"It's no secret that companies want to make their sales organizations more effective. According to IDC, sales reps spend 45 percent of their time figuring out how to spend their time, instead of closing deals," said Paul Albright, Chief Revenue Officer, Marketo. "With Marketo Sales Insight, we reduce this time to near zero – and fast! That's why MSI has been such a hit with the market, as more than 80 percent of our customers have signed up for the product since we introduced it. With Sales Insight's new productivity features and improved visibility into the hottest leads and opportunities, we make it even easier for our customers' sales teams to focus their time on revenue-generation. It's gratifying to see an overwhelming customer response and then keep on introducing innovation."
Marketo Sales Insight, built natively on Force.com, the leading enterprise cloud computing platform, provides a company's sales organization with timely and actionable insight to improve sales effectiveness by prioritizing the hottest leads and opportunities to close more business, faster. MSI gives sales reps Facebook-style status updates highlighting interesting moments for individual leads that indicate buying interest, such as recent Web activity, correspondence, or participation at an event. MSI is fully integrated with Salesforce Chatter and updates are easily accessed within Salesforce or from a desktop or mobile device.
Kevin Akeroyd, General Manager of Jigsaw, said, "Marketo Sales Insight has enabled Jigsaw to significantly increase our sales productivity, while growing the size of our sales team." Akeroyd went on to explain, "Marketo helps sales prioritize their activities by starting each day with a short list of the highest scored leads which results in higher lead-to-opportunity and close ratios."
The latest release of MSI includes improved features for individual sales reps, new features designed to facilitate collaboration for extended sales teams, and innovations to help sales managers understand the hottest sales opportunities across their territories.
New: Custom Views and Filters Enable Team Collaboration
Companies are increasingly turning to Marketo to drive all aspects of their revenue generation activities across multiple departments and regions. To facilitate greater collaboration across these groups, Marketo introduces Custom Views and Filters that extend visibility on the hottest leads for follow-up action. This industry-first capability allows any Salesforce user to see any list of "Best Bet" leads (scored as highest quality and most urgent) – even if that user does not own those leads. For example, a product sales rep and services sales rep can work together to drive cross-sell revenue on an ongoing basis.
New: Manager Views
The latest release also includes industry-first capabilities to help sales management drive greater focus and productivity for their teams. Managers can view an at-a-glance dashboard to see their sales teams' lists of Best Bet leads. For example, a regional sales manager can actively monitor the hottest leads for each rep and see whether they're following up appropriately.
New: Hide Button for Best Bets
As sales people increasingly use Marketo Sales Insight to manage their daily activity, they are looking for a higher degree of control over how MSI shows them their hottest leads. New features, including a single-click "hide" button gives sales reps the ability to work with MSI on their terms. Sales reps can use the hide button to put a lead at the bottom of their list without losing track of it, allowing them to maintain focus on the highest priority leads.
About Marketo
Marketo is the global leader in Revenue Performance Management. Marketo's powerful yet easy-to-use marketing automation and sales effectiveness solutions transform how marketing and sales teams of all sizes work — and work together — to drive revenue performance and fuel business growth. The company's proven technology, comprehensive services, and expert guidance are helping corporations to turn marketing from a cost center to a business-building revenue driver.
Marketo has been recognized with the 2010 CODiE award for "Best Marketing Solution," the "Best Sales and Marketing 2.0 Solution" from SellingPower, and the "Best Marketing Automation Application" by Salesforce customers on the AppExchange. As of March 2011, more than 1000 enterprise and mid-market clients globally have adopted Marketo solutions. For more information, visit http://www.Marketo.com, or subscribe to Marketo's award-winning blogs at http://blog.marketo.com/.
Media Contacts:
Randy Cairns
randy(at)marketo(dot)com
650 539 3512
marketo(at)launchsquad(dot)com
415-625-8555
###