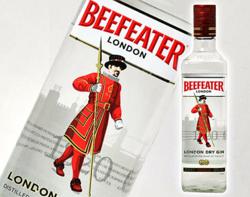 Drink like the Royals with this London Gin
Chicago, IL (PRWEB) April 28, 2011
Evolution Wines & Spirits of Chicago wants all Royal Watchers to celebrate as if they are an invited guests of Kate and William. Not one of the chosen few invited to the Royal Wedding, Celebrate the upcoming nuptials with the Royal Wedding Party Package, available at Evolution Wine & Spirits.
Containing the United Kingdom's most popular beverages, the Royal Wedding Party Package can be delivered to your own castle, and includes everything from British brews to traditional spirits for $159.99.
The Royal Wedding Party Package includes:

Bombay Gin
Major Peters Bloody Mary
Hendricks Gin
Strong Bow Cider
Beefeater Gin
Sam Smith Beer
Macallan 12 Y/O
Bass Ale
The premier wine, liquor and beer emporium on Chicago's North Shore, Evolution Wine & Spirits boasts a knowledgeable and attentive staff as well as an extensive array of wines, spirits and beers at wholesale prices.
Brian Rosen, lead consultant of the project says, "The United States is in awe of the Royal Wedding and all the hoopla surrounding it, we should all celebrate in the same fashion as the wedding party and invited guests".
###