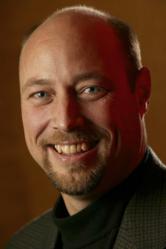 We consistently deliver above average savings for our customers, which is why so many organizations choose Prenova for utility expense management.
Atlanta, GA (PRWEB) April 27, 2011
Prenova, Inc., an enterprise energy management company, announced today that customers of its utility expense management service achieved net savings of 1.4% of their total energy spend during the first quarter of 2011. By outsourcing management of their utility expenses to Prenova, these organizations received an average payback of more than four dollars in savings for every dollar they spent.
"For companies with multiple locations, processing monthly utility bill payment can be a challenge," said Michael J. Nark, Prenova's President and Chief Executive Officer. "Accounting teams with limited resources may not have the bandwidth to review every invoice to make sure it's accurate. That's unfortunate, because billing errors can be costly, running into six figures in some cases. We consistently deliver above average savings for our customers, which is extremely important because companies are looking for ways to reduce operating costs in the wake of rising gas prices."
Prenova's impressive Q1 savings results include identifying over $125,000 dollars in duplicate invoices sent to a leading shoe retailer, working with a major utility to reverse nearly $100,000 costs related to a series of incorrect meter readings, and tracking down over $135,000 in inappropriate CAM charges for a single client. The company also added several new companies to its impressive list of clients during the period, including Fisher Auto Parts, a division of Federated Auto Parts.
"At the end of 2010, Fisher Auto Parts established three goals with regards to the utility management process," said Joe Vaughn, Fisher's Chief Financial Officer. "They were to reduce the time staff spent processing utility bills, gain better information with regards to energy consumption, and take advantage of pricing opportunities in the deregulated market. We chose Prenova because they provided a one stop path to achieving these goals and a proven track record of creating value for their customers."
Prenova helps customers reduce energy spend by ensuring that utility bills are accurate and get paid on time. The company's Utility Expense Management services include utility bill payment, utility bill auditing, utility data management, account opening & closing, and utility deposit recovery.
About Prenova
Prenova helps companies control energy spend by reducing utility costs and improving energy efficiency. We work hand-in-hand with our customers to develop an energy strategy that fits their unique business needs. Then we help them implement this strategy consistently across the organization by providing services that span the entire energy lifecycle. From sourcing energy to controlling energy consumption, Prenova's solutions consistently reduce customers' energy spend by 15-25%.
Additional information about Prenova's Utility Expense Management solutions is available at http://www.prenova.com.
# # #