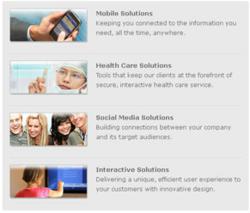 we like to be at the epicenter of tablet development
New York, NY (PRWEB) April 28, 2011
BlippMedia, a growing industry leader in internet technology and mobile application development will attend and take part in an NYC "uncamp" called MobileDevCamp NYC 2011 (a.k.a. Hack-a-thon 2011). In addition to being event sponsors, Mike Hasleman (Managing Partner) and Hemant Patel (CTO); along with representatives from AOL, FourSquare, and Time inc.; will act as judges for the weekend-long content development competition.
"We feel that in order to remain on the forefront of our business, we need to keep our finger on the pulse of the young developer so that we stay one step ahead of him or her… or just hire them," said a smiling Hasleman. "All kidding aside, this is an important event to be a part of, because it showcases the state of the art in both mind and code and Blipp couldn't be happier to be involved."
The events' format is something insiders refer to as an "unconference" or "Barcamp-style," featuring "live" content from the participants. Attendees include iOS developers, web developers, UI designers, entrepreneurs, and testers, all working together over the course of one weekend to create a project to be presented to the panel of judges. While some attendees will wish to work solo during the event, we encourage attendees, based on expertise, to team up, forming work in, ad-hoc project development teams. But, either way, all attendees should be prepared to work on a development project during the event.
Although it is called a "hack-a-thon, " MobileDevCamp NYC is quick to point out that "we are sensitive to the NDA's that Apple and Google have in place on their respective SDK's, and we have no intention of violating the terms that individual developers have in place with Apple or Google. Only public topics are allowed, no beta releases, and never any jailbreaking applications.
External Links:
MobileDevCamp
BlippMedia Website
About BlippMedia: A solution-based agency that raises brand presence, increases usability, and provides software solutions that maximize profit. We keep our clients on the forefront of interactive, mobile, and social media advancements, promoting community engagement and user loyalty, all with measurable results.
About MobileDevCamp NYC: (Formally associated as iOSPadDevCamp NYC, iPadDevCamp NYC and iPhoneDevCamp NYC) is an annual not-for-a-profit developers gathering to develop applications for mobile technology platform. This year the focus is on multi-platform/cross-platform theme, with iOS and Android hackers, competition and cooperation prizes and panel discussions on approaches to multi-platform with debates on native vs cross-platform vs mobile web.
###