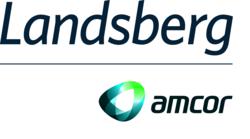 Toronto, Canada and Buena Park, CA (PRWEB) April 26, 2011
Landsberg (a division of Amcor Packaging Distribution) is opening a new division in Toronto, Canada. The new facility is a strategic addition for Landsberg, as it aims to expand into new global markets. Landsberg Toronto promises to infuse the Canadian market with innovative packaging solutions backed by an extensive global supplier base, optimal logistics and a proven operational infrastructure.
Since 1947, Landsberg has offered its customers a one-stop source for a full range of packaging materials, packaging equipment and industrial supplies. Its intense focus on customer service excellence and reliability has been a cornerstone of its rapid and successful growth in the United States, Mexico, Europe and Asia.
According to Landsberg President Bernie Salvatore, "We are eager to enter the Canadian market and Toronto is a key first step for us. Our value proposition of packaging distribution excellence is a perfect fit for this area. Toronto's economic diversity and wide span of industries are also completely aligned with our business model."
About Landsberg and Amcor Ltd.
Melbourne, Australia-based Amcor Ltd. [http://www.amcor.com is a leading packaging company with diversified operations in Australia, New Zealand, Europe, Asia and the Americas. Amcor Packaging Distribution based in Buena Park, California manufactures corrugated board and boxes as well as distributes packaging and industrial supplies and provides engineered packaging solutions through its Landsberg division [http://www.landsberg.com
###