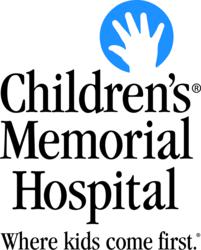 We are pleased to be participating in this trial because it has the potential to provide a treatment option for children with a rare and complicated diagnosis for which there are few options now. -Barbara Burton, MD
Chicago, Illinois (PRWEB) April 25, 2011
Children's Memorial Hospital in Chicago is one of only 12 sites across the United States enrolling patients in a national clinical research trial which, for the first time is the United States, is using an investigational liver cell infusion to treat urea cycle disorders (UCDs) in children.
UCDs are congenital and often life-threatening disorders of ammonia metabolism in the liver. Neurotoxic ammonia accumulates in the body, which may lead – depending on the severity of the disease – to massive damage of the nerves and the brain and can be fatal. Children who remain untreated rarely experience normal physical and mental development. The only cure is liver transplantation, which may be difficult for very young children and neonatal patients. Additionally, there is a shortage of suitable organs available for transplantation.
"We are pleased to be participating in this trial because it has the potential to provide a treatment option for children with a rare and complicated diagnosis for which there are few options now. We are looking forward to conducting this clinical trial and learning more about this investigational product," said Barbara Burton, MD, attending physician, Genetics, Children's Memorial.
The clinical trial, called SELICA III, is sponsored by the biotechnology company Cytonet and is designed to evaluate the safety and efficacy of liver cell therapy in infants to children up to 5 years old with UCD. The trial will enroll 20 participants nationally. The U.S. Food and Drug Administration (FDA) permitted the SELICA III trial to proceed following an analysis of interim results of an ongoing trial in Germany involving newborns with UCD.
Liver cell therapy involves collecting healthy cells from donated livers not suitable for transplantation (obtained from U.S. organ procurement organizations) which are then gently isolated and undergo complex processing. These cells are infused into the hepatic portal vein daily over six days.
The primary objective of the phase II trial is to assess the safety and efficacy of liver cell infusion. Subjects eligible for the trial are children 1 day to 5 years of age with a diagnosis of the following types of UCDs: ornithine transcarbamylase deficiency (OTCD), carbamoylphosphate synthetase I deficiency (CPSD) or argininosuccinate synthetase deficiency (ASSD or citrullinemia). Risks include portal vein thrombosis and systemic shunting of liver cells.
For more information about SELICA III, please visit Cytonet's website at http://www.cytonetllc.com/ . To inquire about enrollment in the trial, call Barbara Burton, MD, at 773-880-4462.
About UCD
A urea cycle disorder is a genetic disorder caused by a deficiency of one of the six enzymes in the urea cycle responsible for removing ammonia from the blood stream. The urea cycle involves a series of biochemical steps in which nitrogen, a waste product of protein metabolism, is removed from the blood and converted to urea. Normally, the urea is transferred into the urine and removed from the body. In urea cycle disorders, the nitrogen accumulates in the form of ammonia, a highly toxic substance, and is not removed from the body resulting in hyperammonemia (elevated blood ammonia). Ammonia then reaches the brain through the blood, where it causes irreversible brain damage, coma and/or death.
Urea cycle disorders are included in the category of inborn errors of metabolism. Inborn errors of metabolism represent a substantial cause of brain damage and death among newborns and infants. Because many cases of urea cycle disorders remain undiagnosed and/or infants born with the disorders die without a definitive diagnosis, the exact incidence of these cases is unknown and underestimated. In April 2000, research experts at the Urea Cycle Consensus Conference estimated the incidence of the disorders at 1 in 10,000 births. This represents a significant increase in case identification and diagnosis in the last few years. Research studies have now been initiated to more accurately determine the incidence and prevalence of UCDs.
###