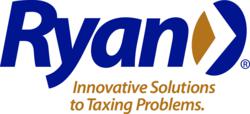 These three professionals have stellar track records creating client value, building global market share, and developing innovative business solutions."

G. Brint Ryan
CEO and Managing Princ
Dallas, Texas (PRWEB) April 26, 2011
Ryan, a leading global tax services firm with the largest indirect tax practice in North America, today announced the appointment of Brendan F. Moore, Garry Round, and Jon C. Sweet to the Firm's Board of Directors. The appointment of these three strategic professionals represents another milestone in the Firm's continued growth and expands the Ryan Board of Directors to seven members.
Brendan F. Moore, Ryan Vice Chairman of Global VAT, is a recognized tax services industry visionary, responsible for Ryan's Value-Added Tax (VAT) practice in Canada, the United States, and continental Europe. He joined Ryan in April 2009 and has played a significant role in the Firm's international growth plan, including new markets and the addition of key services and capabilities. Mr. Moore built Ryan's Canadian Property Tax practice, delivering outstanding revenue growth and market expansion. He will provide guidance on the development of Ryan's international market share and accelerate global expansion worldwide through the high-velocity growth of Ryan's VAT practice.
Garry Round, CEO and Managing Principal, Ryan Canada ULC, is the strategic visionary behind Canada's Complete Sales Tax Solution, the most widely recognized client support service in the Canadian tax services industry. Mr. Round has led the Canadian operations for Ryan since 2006, during a period of tremendous revenue growth, geographic expansion across Canada, and the introduction of the most comprehensive suite of Canadian and U.S. sales tax and related expertise available in the industry. Mr. Round will be responsible for the oversight of new innovations in Canadian review processes and service delivery, as well as continued revenue growth and geographic expansion across Canada.
Jon C. Sweet, Ryan Vice Chairman and Chief Strategy Officer, is a strategic thought leader whose comprehensive vision of the tax value chain is widely recognized across the tax services industry. Mr. Sweet is the visionary that directed the development of Ryan's holistic business improvement services, delivering outstanding client value and benefits through comprehensive tax advisory services. Since joining the Firm in November of 2006, Mr. Sweet has developed and implemented the Firm's roadmap for global expansion, value-added services, and the innovative solutions that differentiate Ryan from the competition, while accelerating revenue growth and client satisfaction. He will provide insight and direction on the continued evolution of Ryan services for delivering even higher levels of client value and results.
"These three professionals have stellar track records creating client value, building global market share, and developing innovative business solutions that are at the forefront of the tax services industry," said G. Brint Ryan, CEO and Managing Principal of Ryan. "We are thrilled to have their knowledge, experience, and strategic insight to strengthen our Board of Directors and guide our Firm toward continued revenue and profit growth."
About Ryan
Ryan is a leading global tax services firm, with the largest indirect tax practice in North America and the seventh largest corporate tax practice in the United States. Headquartered in Dallas, Texas, the Firm provides a comprehensive range of state, local, federal, and international tax advisory and consulting services on a multi-jurisdictional basis, including audit defense, tax recovery, credits and incentives, tax process improvement and automation, tax appeals, tax compliance, and strategic planning. In 2010, Ryan received the International Service Excellence Award from the Customer Service Institute of America (CSIA) for its commitment to world-class client service. Empowered by the award-winning myRyan work environment, which is widely recognized as the most innovative in the tax services industry, Ryan's multi-disciplinary team of more than 900 professionals and associates serves many of the world's most prominent Fortune 1000 companies. More information about Ryan can be found at http://www.ryan.com.
###