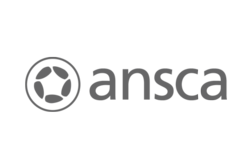 Palo Alto, CA (PRWEB) April 26, 2011
Barnes & Noble's NOOK Developer™ program has added Ansca Mobile's Corona SDK™ as one of the recommended frameworks for development of NOOK Apps on NOOK Color. The move comes at the same time as Barnes & Noble has made a major update to the NOOK Color Reader's Tablet, adding the most-requested tablet features from customers.
Through its NOOK Developer program, Barnes & Noble has listed Corona SDK as one of its recommended SDK frameworks, enabling developers to create apps and interactive content for NOOK Color. Barnes & Noble stated that Corona's demonstrated ease and speed for developers to create high-performance apps was the reason the company added it as a featured development tool for NOOK Developer users.
"NOOK Apps developed with the Corona SDK apps take advantage of NOOK Color's stunning 7-inch color touchscreen," said Claudia Romanini, Director, Developer Relations for Barnes & Noble.com. "It is an ideal framework for interactive apps and games on our device."
"NOOK Color is a great device for reading and other complementary experiences. We're excited to work with Barnes & Noble to provide developers with the opportunity to create quality NOOK Apps for NOOK Color as we've done on other platforms" said Carlos Icaza, Co-Founder of Ansca Mobile. "With Corona, app developers and content publishers now will be able to get their creations to market more quickly and easily."
Currently, there are three NOOK Apps available for NOOK Color that were developed with Corona SDK, including the popular The Secret of Grisly Manor from Fire Maple Games.
"As an independent developer, utilizing Corona's cross-platform capabilities made it really easy to publish my games to a new platform," said Fire Maple founder Joe Kauffman. "Having the ability to write my app once and deploy it across multiple platforms such as NOOK Color using the Corona SDK opens up the possibility to reach millions of new customers, which in this business is absolutely invaluable."
Corona SDK is free to use for an unlimited trial, with subscription options available on Mac (iOS and Android development) or Windows (Android development) when users are ready to publish their app.
ABOUT ANSCA MOBILE
Ansca, Inc. (http://www.anscamobile.com) is a venture-backed Palo Alto, CA-based mobile development company founded by two former Adobe mobile engineers who previously led the Adobe Flash Lite engineering team. Their Corona SDK software development kit empowers developers of all backgrounds to create graphically rich games and applications for Apple's iOS and Google's Android mobile platforms. Corona SDK-based applications have been downloaded more than 10M times in the first quarter of 2011 alone.
ABOUT BARNES & NOBLE, INC.
Barnes & Noble, Inc. (NYSE:BKS), the world's largest bookseller and a Fortune 500 company, operates 705 bookstores in 50 states. Barnes & Noble College Booksellers, LLC, a wholly-owned subsidiary of Barnes & Noble, also operates 636 college bookstores serving nearly 4 million students and faculty members at colleges and universities across the United States. Barnes & Noble conducts its online business through Barnes & Noble.com (http://www.bn.com), one of the Web's largest e-commerce sites, which also features more than two million titles in its NOOK Bookstore™ (http://www.bn.com/ebooks). Through Barnes & Noble's NOOK™ eReading product offering, customers can buy and read eBooks on the widest range of platforms, including NOOK eBook Readers, devices from partner companies, and hundreds of the most popular mobile and computing devices using free NOOK software.
General information on Barnes & Noble, Inc. can be obtained via the Internet by visiting the company's corporate website: http://www.barnesandnobleinc.com.
###