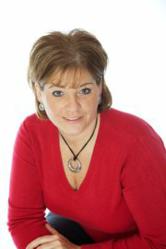 (PRWEB) April 25, 2011
The Celiac Warrior Nancy Olson Will Offer Tips On How To Thrive With Disease In Her Interview with The World Wellness Education co-founder Traci Brosman on April 25, 2011.
Traci Brosman with World Wellness Education will be interviewing Nancy Olson about her battle with the celiac disease and life changing experiences. Nancy Olson will be sharing tips and answering questions to help the community to build an awareness about the disease.
Nancy Olson recommends everyone, especially the ones with gluten free intolerance and personally have been diagnosed with Celiac Disease or Gluten Intolerance, to make sure and get on the call tonight.
In her interview with Nancy Olson, the co-founder of World Wellness Education Traci Brosman said, "In July of 2006 Nancy was experiencing incredible bone and muscle pain, was losing feeling in her legs, her hands wouldn't stop shaking and she couldn't find sleep for more than 20 minutes at a time that she received her long awaited diagnosis.
Nancy was diagnosed with Fibromyalgia, Celiac Disease, Thyroid Disease, severe malnutrition, severe anemia, high blood pressure and border line diabetic. Even with all of these diagnosis Nancy felt hope. She now knew what she was fighting and she could at last search for freedom from her illnesses."
It is a powerful story about an amazing woman. Nancy Olson inspires people around the country with her passion to help celiacs and build awareness about the gluten free lifestyle.
To get details about this exclusive interview read a blog post about The Celiac Warrior, Nancy Olson. The call will be recorded and available for replays.
To learn more about Nancy Olson's brand new breakthrough weight loss solution, visit http://www.skinnyreddress.com . To read about Olson's Celiac journey and get complete access to her free tips and advice to Living a Gluten Free Healthy Lifestyle visit her blog at http://www.thrivingwithceliac.com
For Media: Nancy Olson is available for speaking, events and expert quotes.
About Nancy Olson: Nancy is a Celiac Warrior that lives in Minnesota, writing to inspire others with celiac disease or health issues not to take over your life. Nancy has had many health challenges in the past; because of her celiac diagnosis, she has been eating a gluten free lifestyle for over 5 years now. Nancy is the leader of two celiac support groups in central Minnesota.
Nancy Olson can be reached at 320-766-5368 for further questions regarding celiac disease and her weight loss solutions.
Publicist Tatyana Gann, 615.354.7625
###