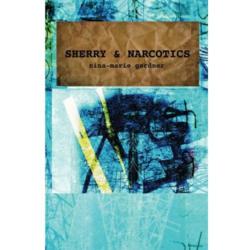 New York, NY (PRWEB) April 26, 2011
Future Fiction London and Meryl Zegarek Public Relations announced today the release of Nina-Marie Gardner's debut novel, "Sherry & Narcotics."
"Sherry & Narcotics" is a gripping, sexy and unflinching account of obsessive love and addiction; Mary Cartwright is a young American in London who embarks on an affair with a man she meets on the internet, the poet/actor Jake Potter. Their correspondence quickly escalates and within weeks Mary has moved to Manchester to be near him. The story unfolds through emails, text messages and subtly rendered scenes, creating a charged atmosphere that is at once disquieting and highly compelling. Gardner's spare, taut prose is stylistically daring, and beautifully serves what is ultimately a very real, quirky and brave novel about some of the more painful aspects of being human.
The book is inspired by Gardner's own experiences (though all the characters are fictional). Like her protagonist Mary, Gardner has battled addiction and found herself somewhat adrift abroad for several years. She had an intense, destructive affair with a well-known English writer, and when she returned to the U.S. she wanted to explore all of this in fiction. "Sherry & Narcotics" is the result of her introspection.
The book is bound to inspire discussion about themes including:

Even smart girls get sucked into bad relationships.
Addiction is addiction--be it alcohol or love.
Anything good can be toxic in the wrong amounts—love too.
Adventures are great, but escapism can be hurtful.
Only you can save yourself.
Animals are grounding
Loving the best you can is worthwhile and will get you to the next place you need to go.
About the author: Nina-Marie Gardner was born in New York City and grew up in Boston. She was a contributing editor at Flavorpill, and her fiction has been published in 3AM Magazine and the anthologies "Bedford Square" and "3AM London, New York, Paris." A graduate of Yale University and the Creative Writing program at the University of London, Royal Holloway, she has lived and traveled extensively abroad. Currently she lives with her dog Lulu in Williamsburg, Brooklyn.
Future Fiction London is a woman-owned independent press known for giving voice to edgy, bold, female novelists. The book is available at Amazon.
For additional information visit the author's website at http://www.ninamariegardner.com
###