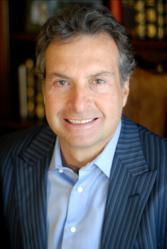 New York, NY (PRWEB) April 25, 2011
Carbon NYC hosted its second 2011 Salon Speaker Event, featuring keynote speaker, Mr. Jeff Werbalowsky of Houlihan Lokey. He is the Co-Chief Executive Officer and a Senior Managing Director in the firm's Minneapolis office as well as a member of Houlihan Lokey's Board of Directors. As the global co-director of the Financial Restructuring Group, which he co-founded in 1988, he has led many of the firm's largest restructuring engagements.
Before joining Houlihan Lokey, Mr. Werbalowsky was the chief executive officer of Cheviot Capital Corporation, an investment firm whose transactions involved bankruptcy and distressed situations. Before that, he was a member of Levene and Eisenberg, and earlier, an associate with Gibson, Dunn & Crutcher, where he practiced law and specialized in bankruptcy, corporate reorganization and insolvency cases.
Mr. Werbalowsky has written a number of articles, including "Reforming Chapter 11: Building an International Restructuring Model," "Allocating Value In Canadian and American Restructuring Transactions," "Advising the Distressed Company," "Evaluating Distressed Securities," "Buying and Selling the Distressed Company" and "Deleveraging the Troubled Company." He has also testified as an expert witness on a variety of restructuring and distressed security issues.
Mr. Werbalowsky earned a B.A. in economics magna cum laude from the University of Virginia and a J.D. with honors from Columbia University, where he was a Stone Scholar for three years and an editor of the Columbia Law Review. The evening concluded with a lengthy and engaging discussion with the 70 Carbon Members in attendance.
The Carbon Salon Speaker Series began in 2010 with the goal of bringing speakers from a variety of industries, all leaders in their fields, to share their insights and expertise on a variety of topics from business to international affairs. The Events take place in Manhattan restaurants, chosen for environments that create a relaxed but lively setting, unlike typical business networking events. The Series provides a forum for information sharing and discussion where highly successful and interesting individuals can interact freely.
Past Carbon Event speakers include:

Ed Rensi, Former CEO McDonalds USA
General (Ret) U.S. Army George Joulwan, Former Supreme Allied Commander Europe
Bob Pittman, Founder MTV, former COO of Time Warner Inc.
Jeff Bluestein, Former CEO of Harley-Davidson
Rich Pzena, CEO of Pzena Investment Management
Carbon is a New York based invitation-only social network of international business leaders. Criteria for Membership are outstanding professional achievement and a demonstrated passion for non-work related pursuits, including the arts, philanthropy, technology, sports and leisure. The foundation of Carbon Membership is integrity and a commitment to actively participate in events and support other members professionally and personally. Carbon events give Members unique access to the best that New York City has to offer, while fostering personal and business relationships.
For inquiries, please contact:
Tel: 917-991-8243
Info(at)CarbonNYC(dot)com
###