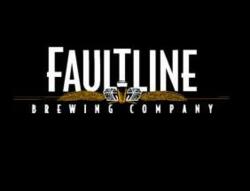 Last year we raised $1,000 for Health Trust
Sunnyvale, CA (Vocus/PRWEB) April 27, 2011
Faultline Brewing Company will be participating in an annual event called Dining Out For Life. Together with several Bay Area restaurants, the event will raise money for AIDS services and research. It is Faultline Brewing Company's second year participating in the event and has worked in the past with Health Trust, the organizer of the event.
Dining Out For Life will be held Thursday, April 28 from 5 to 9:30 p.m. Everyone will have a chance to have dinner out with friends and family and support AIDS research at the same time. Faultline Brewing Company has also chosen to raffle off a $100 gift card to the restaurant to any guest who makes an additional $10 donation. In addition, Faultline has created a $5 specialty "red ribbon" margarita and will donate half of that price, $2.50, for each margarita sold.
"Last year we raised $1,000 for Health Trust," said Christa Shaw of Faultline Brewing. "This year we are determined to double that donation. So, we need all our Faultline regulars to come out and help us meet our goal."
Located in Sunnyvale, Faultline Brewing Company opened its doors in December 1994 offers dining in a spacious industrial style building that is surprisingly warm and inviting. The restaurant has floor to ceiling windows with a view of the beautiful backyard lake.
The company traditionally brews beers which do not use any fruit, vegetable or candy flavorings.
For more information, call them at (408) 702-2593 or visit them on the web at faultlinebrewing-bayarea.com.
About Faultline Brewing Company
Faultline Brewing Company is a brewery restaurant located in the heart of Silicon Valley. Offering traditional comfort foods like Pot Roast and St. Louis BBQ Ribs, they also feature more unique dishes like their famous Tempura Ahi Rolls at this San Jose family restaurant. Beer is handcrafted on site, and they feature over 20 ales and lagers throughout the year.
Faultline Brewing Company offers San Jose catering service, outdoor dining, comfort food, and live music in a family restaurant setting. They have the best happy hour in San Jose.
###