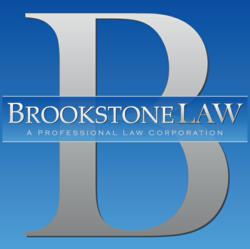 This case and others like it should be seen as a wake-up call to foreclosing parties that think they can avoid being held accountable for misusing the foreclosure process.
Newport Beach, CA (PRWEB) April 27, 2011
Following an investigation that uncovered statutory violations by Aurora Loan Services during the foreclosure process, Brookstone Law PC, a leader in homeowner advocacy through its real estate law division, successfully defended two Orange County homeowners from wrongful foreclosure, according to Deron Colby, senior litigation attorney at Brookstone Law PC. The case is Aurora Loan Services LLC v. Norberto Zenteno, case number 00416192 at the Superior Court of California, Central Justice Center.
When Aurora Loan Services filed an eviction action against the Orange County homeowners -- whom the Bank had already foreclosed on -- they faced the daunting task of fighting Aurora in court to stop the eviction action. Aware of the challenges facing them, the homeowners sought help from Brookstone Law, PC.
According to court documents, the attorneys at Brookstone Law PC reviewed the loan documents and uncovered statutory violations that occurred during the foreclosure process. In California, a non-judicial foreclosure state, because the eviction process is entirely statute driven, if statutes are not explicitly followed, the borrower may have a claim for wrongful foreclosure and/or have a defense to an eviction action.
Working aggressively and proactively on behalf of the homeowners, Brookstone Law PC's legal team identified the violations and alerted the lender prior to trial. Realizing they could not prevail given the seriousness of the violations, the bank dismissed the case, saving the homeowners from eviction.
"This case and others like it should be seen as a wake-up call to foreclosing parties that think they can avoid being held accountable for misusing the foreclosure process," said Deron Colby. "It is also another example of how important it is for homeowners to get legal help when dealing with the banks."
Known for consumer and homeowner advocacy, Brookstone Law PC specializes in fighting for homeowners to stop wrongful foreclosures by using a unique combination of extensive experience and comprehensive understanding of the foreclosure process. Brookstone Law PC recently filed a landmark mass action lawsuit against Bank of America, Wright et al v. Bank of America, N.A. et al., case no.30-2011-00449059-CU-MT-CXC filed in Orange County Superior Court, and is planning other similar suits.
"Brookstone's client faced the unenviable task of fighting against their lender in a lender-sympathetic forum. Opposing large financial institutions in court can be intimidating and most homeowners are not aware of all their rights and options. As a result, some are discouraged from fighting back," said Deron Colby. "It is difficult for a homeowner working without counsel to achieve success opposing banks and lenders in court, which is why the expertise and experience of Brookstone Law PC's team was so valuable in this case."
About Brookstone Law, PC
Based in Newport Beach, with offices in Los Angeles, CA, and Ft. Lauderdale, FL, Brookstone Law, PC, is a law firm comprised of attorneys with experience and success in civil litigation, criminal defense, business, corporate, employment, entertainment & media, art & museum, intellectual property and real estate law. The firm has a network of more than 40 affiliate attorneys nationwide and employs highly trained specialists, paralegals, paraprofessionals and administrative staff dedicated to serving our clients. For information, call (800) 946-8655 or visit http://www.brookstone-law.com.
This release may constitute attorney advertisement. The information in this release and on the Brookstone Law website is for general information purposes only. Nothing in this release or on Brookstone Law website should be taken as legal advice. Prior successes are no guarantee of future performance. Litigation is inherently uncertain and results in litigation are never assured.
# # #