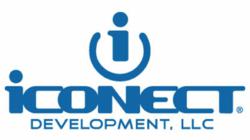 Los Angeles, CA (PRWEB) April 26, 2011
iCONECT Development LLC, a worldwide provider of litigation support and collaboration software, today announced an expansion of its national sales team with the hiring of three award-winning industry veterans:

Account Managers Arun Amin and Shanda Combs will provide strategic support for the company's 60-plus legal service providers (LSPs) in the East and West regions, respectively. Amin also will support the company's international LSPs, including Canada.
Gary Schaye will serve as the new iCONECT Western Regional Sales Hunter, responsible for growing the company's sales channels in the region, selling to LSPs, law firms and corporations.
"Over the past few months, we invested heavily in our sales and support team to ensure that we deliver the highest standard of service to our customers and LSPs," said Cynthia Williams, Chief Executive Officer for iCONECT.
Prior to iCONECT, Amin was an award-winning area sales manager with IKON Legal Document Services. As East Coast Account Manager, he will ensure strong customer relationship management (CRM) for the company's clients and LSPs, providing strategic support to help drive their profitability.
At Lexis Nexis, Combs was named the "Western Region Account Manager of the Year" for five consecutive years. She will bring the same drive and dedication to her role as iCONECT's West Coast Account Manager.
Schaye was the top litigation sales consultant with Anacomp, serving law firms and large corporate accounts. As Western Regional Sales Hunter, he will leverage his deep industry knowledge and proven record of business-development success to drive sales growth in the region.
ABOUT ICONECT DEVELOPMENT, LLC
iCONECT® Development, LLC, is the robust and reliable choice for litigation support software, with products trusted for more than 10 years by prestigious AmLaw 100 and Magic Circle firms, corporate legal departments, government agencies and their Legal Service Providers (LSPs) for document review, mergers and acquisitions, and multi-party international cases.
iCONECT and the iCONECT logo are trademarks or registered trademarks of iCONECT Development, LLC or its affiliates in the U.S. and other countries. Other names may be trademarks of their respective owners.
Media Contacts:
iCONECT:
Daniel Rhodes / Valerie Christopherson
Global Results Communications (GRC)
+1 949 608 0276
iconect(at)globalresultspr(dot)com
###