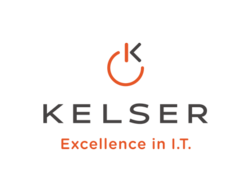 Although the week is very busy for us with 24/7 support responsibilities, the opportunity to work with the outstanding tournament staff in support of our community is well worth it - Andrew Tyler, Lead Technical Consultant
East Hartford, CT (PRWEB) April 27, 2011
Kelser Corporation announced yesterday they will be providing IT infrastructure and engineering support services for the week-long annual Travelers Championship Golf tournament.
The nationally televised PGA tour event is Connecticut's largest sports attraction and most anticipated social gathering of the year. Since its inception in 1952, the tournament has raised more than $28 million dollars for various charities, making it one of New England's top fundraising events. Kelser President Barry Kelly stated, "We are very excited about this year's tournament and honored to be providing equipment and support for the event's staff and vendors. "
In addition to logistics support, Kelser will also be sponsoring the event for the 20th consecutive year and will be hosting a Skybox overlooking the action on the 17th green. Guests will include dignitaries, family members, customers, partners, and others who have contributed to the organizations 30 year track record.
The primary beneficiaries of the Travelers Championship this year are the Greater Hartford Jaycees, which focuses on leadership development and training through community service; and The Hole in the Wall Gang Camp which offers year round center services and a summer camp for children and families coping with cancer and other serious illnesses.
According to Andrew Tyler, Kelser's lead technical consultant responsible for the event, "Although the week is very busy for us with 24/7 support responsibilities, the opportunity to work with the outstanding tournament staff in support of our community is well worth it."
This year's Traveler's Championship will be held June 20-26 at the TPC Highlands in Cromwell, Connecticut.
About Kelser Corporation
Kelser Corporation was founded in 1981 and provides IT intelligence, products, and services to the enterprise business community throughout the US including some of the most recognizable names in global finance and insurance. The company specializes in robust computing platforms and innovative storage and converged networks designed to enhance performance, productivity, stability and security.
To learn more please visit http://www.kelsercorp.com
If you would like to learn more, contribute to, or attend this year's PGA Travelers Championship, please visit http://www.travelerschampionship.com
###