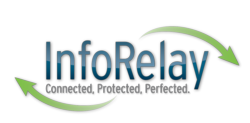 [SnapScale] will allow our clients to expand rapidly and easily serve content through peak demand times without investing in additional hardware or colocated devices.
Sterling, VA (PRWEB) April 28, 2011
InfoRelay Online Systems, Inc., an IT solutions and connectivity provider, announced today its release of the SnapScale Enterprise Cloud Platform.
InfoRelay has provided colocation and dedicated server hosting since 1995. Over the years, InfoRelay has worked with many clients whose success has caused them to quickly outgrow the hardware that they purchased or leased. InfoRelay has always sought to provide services to its colocated and dedicated server clients that would allow them to expand rapidly when or if the need arose. SnapScale is the new, innovative platform developed for this purpose.
InfoRelay designed the SnapScale Enterprise Cloud Platform to meet the needs of clients with rapidly-growing businesses. SnapScale leverages large quantities of servers, each utilizing CPUs that incorporate Intel's Virtualization Technology, to provide a fault-tolerant network of physical machines, each capable of hosting one or more SnapScale Cloud Instances. Combined with InfoRelay's mission-critical network and highly-redundant SAN storage technologies, SnapScale eliminates single points of failure at the storage layer, the computing layer, and the network layer to offer optimal reliability and performance to clients and end users.
Despite the high level of redundancy incorporated to the SnapScale architecture, more than 20 different aspects of SnapScale's "health" are constantly monitored on an ongoing basis by InfoRelay. Monitored metrics include overall internal and external network utilization, SAN status and disk status, CPU and core usage, as well other indicators. InfoRelay is also currently putting the SnapScale Enterprise Cloud Platform through rigorous testing with the help of select InfoRelay clients.
With a primary presence in Northern Virginia and Washington, DC, InfoRelay's client base is government-heavy. Because of this, SnapScale incorporates both public and private cloud options. While SnapScale's architecture integrates multiple security and data compartmentalization features, clients wishing for a greater level of separation may opt for a custom private cloud, powered by SnapScale cloud technology.
"We are thrilled about the release of SnapScale. It will allow our clients to expand rapidly and easily serve content through peak demand times without investing in additional hardware or colocated devices. This will allow us to provide an excellent combination of scalability, reliability and low cost," stated Joshua Abraham, Director of Technical Operations at InfoRelay. "Because of our nationwide multi-market availability," added Abraham, "SnapScale will also provide our clients with a geographically diverse disaster recovery option without the need for investing in additional hardware."
Although SnapScale is not available to the general public, InfoRelay has indicated that the public release is set for the fourth quarter of 2011.
About InfoRelay Online Systems, Inc.
InfoRelay Online Systems, Inc. delivers enterprise-level managed services to small to medium-sized businesses. InfoRelay improves its clients' efficiency and profitability through the company's array of reliable IT services. By demonstrating unparalleled levels of responsiveness, concern, and overall service, InfoRelay establishes a unique trusting relationship with each client, allowing InfoRelay to act as a 24x7x365 extension of its clients' IT departments. This partnership permits InfoRelay's clients to focus on their core competencies, instead of the day-to-day concerns of hosting infrastructure. For more information, please visit http://www.inforelay.com, follow InfoRelay on Facebook and Twitter, or call (703) 485-4600.
# # #