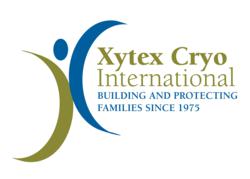 New Brunswick, NJ (PRWEB) April 28, 2011
Dr. Michael Tucker, CEO of Xytex Cryo International Sperm Bank is pleased with the opening of their newest laboratory located in New Brunswick, NJ. The laboratory is now accepting donors in historic downtown New Brunswick. The new location, near the center of Rutgers University campus will initially recruit semen donors between the ages of 18 to 38 who meet the Xytex donor guidelines. The NJ facility will also process patient semen for long or short term semen storage. In addition, Xytex can assist IVF centers with "Directed Donors" in accordance to FDA regulations.
Since 1975, Xytex has been a leader in reproductive medicine including sperm banking, semen analysis and reproductive tissue storage. Xytex Cryo International experts state that the sperm bank offers the highest number of motile sperm in the world which increases the probability of conception.
Internationally recognized for offering the highest quality sperm samples, Xytex is also well known for its ethnic donor diversity and identity disclosure donors. Identity disclosure donors are in high demand and give those seeking donor insemination a certain peace of mind about the intentions of the donors. Once accepted into the Xytex donor sperm program, donors are offered the option of being anonymous or identity disclosure. An identity disclosure donor offers the opportunity for offspring to receive information about the donor once the offspring reaches the age of 18.
There are millions of people worldwide who want to have children, but cannot. Xytex provides a viable option for realizing their dreams of a family. As noted by Dr. Vivian Shapiro, Dr. I. Paret and Dr. J. Shapiro (2001), approximately 60,000 American children are born as a result of donor insemination. The inseminations are performed by physicians when male factor infertility prevents a couple from conceiving with the husband's sperm, or when women decide to have a child on their own.
Our New Jersey location manager, Kevin Kessler, is an embryologist and andrologist with over 20 years of experience in the infertility field including expertise in IVF, ICSI, laser guided hatching and cryopreservation of sperm and embryos.
Xytex will be accepting donor applications and provide testing weekly by appointment. To learn more about Xytex and Xytex donor guidelines visit http://www.xytex.com or call 800-277-3210 to speak with a customer service representative.
About Xytex Cryo International:
Xytex Cryo International has been enhancing lives through cellular ingenuity since 1975. A worldwide leader in reproductive tissue storage and research, Xytex Cryo International has been featured in numerous medical publications and televised interviews.
Xytex Cryo International is the parent company of Xytex Cryo Sperm Bank, Xytex Cryo Tissue Storage (XTS), Xytex Cryo Cord Blood Bank; and Xytex Cryo Research. For more information, please visit http://www.xytexinternational.com.
# # #