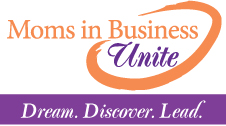 This opportunity is so huge--10,000 people signed up for the same access on TLC, so we know it will definitely sell out.
San Diego, California (PRWEB) April 26, 2011
Moms in Business Unite, offering a unique educational conference to enhance the professional and personal lives of women and mom business owners, announced today that Wendy Robbins, co-star of TLC's "Homemade Millionaire," will be reviewing registered attendees' products at the San Diego (August 3), Denver (September 21) and Boston (October 12) conferences. This unprecedented opportunity offers women inventors the chance of a lifetime: a potential introduction to the Home Shopping Network (HSN).
"This opportunity is so huge—10,000 people signed up for the same access on TLC, so we know it will definitely sell out," said Cristen Lebsack, MIBU's VP Finance & Operations. "We're honored that Wendy is one of our strategic partners and know she shares our passion of seeing MIBU attendees succeed on the big stage. The creators of products that catch her eye will be one step further to getting national attention and all that comes with it."
In San Diego, attendees who register for the Inventor Fast Track—limited to 200—will receive invaluable training from Robbins on getting their products from concept to cart and will be able to sign up to have her review their products. In Denver and Boston, attendees will be scheduled to meet with Robbins throughout the day; a limited number of spots are available in each city and they'll be awarded on a first come, first served basis to those who make their requests while registering. Visit http://www.momsinbusinessunite.com to save your place.
Robbins has been asked by HSN to be on the lookout for promising products at the MIBU conferences. She's also founder of Nowhere to Millionaire and 1,000,000 Fulfilled and Financially Free Women Making a Difference, and the bestselling author of "Why Marry a Millionaire? Just Be One!" She began her journey to becoming an expert on manufacturing and marketing ideas to millions as the co-inventor of The Tingler head massager.
About Moms in Business Unite
The Moms in Business Unite Conference is the vision of five women entrepreneurs who united to empower and educate the growing number of women in business. The annual event, inaugurated in San Diego in 2009, provides business education and solutions for establishing a balanced work and family life by bringing together accomplished instructors, relevant life and business topics, and a truly unique learning environment. It helps women and mom business owners pursue their entrepreneurial dreams by providing tools, resources, and guidance through the various stages of business ownership. Learn more at http://www.momsinbusinessunite.com.
###