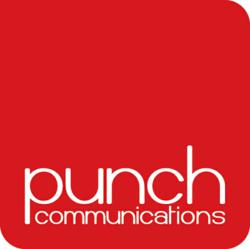 London, UK (PRWEB) April 28, 2011
The dominance of Facebook across the social media world shows the reluctance of many social networkers to subscribe to multiple networks according to PR, search and social media agency Punch Communications.
With many brands and businesses looking to create their own branded social media environments, their success has sometimes been limited due to an apparent reluctance of users to sign up for multiple networks and fragment their social networking activity. As such, many brands have found more success can be achieved by incorporating Facebook's Open Graph and Facebook Connect, as a means of reducing this element of community fragmentation.
This is not to say that other social networks are struggling. Whilst Facebook is clearly dominant, it perhaps isn't relevant or appealing to all. Twitter appears to be one exception, with many Facebookers using both channels and linking them as a means of dual maintenance, whereas LinkedIn targets a more business-orientated audience. However, Facebook's popularity would indicate that other networks might find it difficult to grow and thrive without using tools available through Facebook.
Alex Smith, Account Manager at PR, social media and search agency Punch Communications, said: "The growth rate of Facebook has been phenomenal, in terms of both its user base and the updates to its functionality. We'd expect that as a result, many social networkers may be reluctant to sign up to additional networks when they prefer to conduct all of their activity on Facebook."
Punch Communications is a leading integrated agency, providing digital PR, search and social media services to a wide range of clients. Punch has an extensive knowledge of social networks such as Facebook and Twitter, and recently published a whitepaper on Facebook's content algorithm known as EdgeRank.
To download the whitepaper, or for any further information regarding Punch's services, please head to http://www.punchcomms.com, or call 01858 411 600.
###