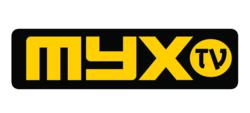 This is the home of your voice where you will find someone speaking your story.
Redwood City, CA (PRWEB) April 26, 2011
Barely two weeks after a bold programming and online refresh by MYX TV, the network continues its takeover, introducing sixteen Asian American superstar bloggers from across the country. The MYX TV bloggers have launched a barrage of perspectives and bold statements, delivering the network's promise to be the voice for Asian American youth. Blogs and videos are hosted on the MYX TV website, bringing the news on what's hot and trending on music, movies, fashion, politics, and more.
"Welcome to the new generation of entertainment," says Anthony Garcia, Production Head for MYX TV. "This is the home of your voice where you will find someone speaking your story. Expect anything and everything because we've only just begun."
There will be no shortage of witty irreverence here. The Big Apple stands loud and proud with Chris Lau, the dude of uncensored and brusque humor who completely breaks the Asian man stereotype… all 50,000 of his subscribers agree. Strutting around with her "New York complex," Monica Yi says she sees completely through b#@!s--t. The feminist and constant traveler provides a brash political and activist voice to popular media. But the buck stops with the contemptuous and conservative Harvey Ranola. Once labeled "Republican Harv," he asks that his opinion not be taken too seriously as he takes right wing stabs at sports, news and even DIY man grooming.
MYX TV is where larger than life personalities translate into unique voices. Kristie Hang, the network's young Lisa Ling, takes you around the globe as she begins her stint with CNN Hong Kong later this year, lending her rich bicultural voice on all things food, entertainment and news - an authentic Asian perspective and an all-American experience.
When traveling, there's no better way than to do it than in style. Nikki Desuasido gives a guided tour of new cities and underground scenes, blending in her cool and effortless fashion, inspired by both street and runway.
In the sleepless city of high fashion, Alana Garcia gives the Anne Hathaway perspective of an intern's blues and comedic experiences with the devils that wear Prada. The charming girl-next-door will take you with her to her dream of a career on TV, with her dancing skills taking front and center.
There was a time when that Hollywood dream did not seem to be for everyone. "For decades, Asian-Americans struggled to find themselves on mainstream broadcast networks so the internet helped us capture our own voices and images," says Joz Wang, co-editor for 8Asians.com, one of the country's top Asian American bloggers and trailblazers online. "It's extremely significant that MYX TV is giving an opportunity to Asian Americans, coast to coast, to give us this long anticipated visibility."
On MYX TV, that dream is now within reach. Check out producer, actor and host Shane Yoon who lives and breathes the Hollywood hustle. With his acting stint on the web series KTown Cowboys and as host for Arirang TV's Real Talk, anecdotes of his journey inspire Asian Americans to break through into Hollywood and an acting career. Arika Sato's heart beats to the vibe of the red carpet. Spike TV, Maxim.com and Young Hollywood all know about her edgy, sexy style that complements the geek within. This entertainment host will blow your mind, and may one day just deliver celebrity gossip in Japanese.
Pick up a couple tips while you're online and learn something new. Our resident how-to blogger, Rachel Agana, will be giving out crash courses on cooking and arts and crafts. Discover the delectable and delicious by experiment! MYX TV guarantees you'll roll with fascination over our very own Spike Lee, Christian Hermida. At 19, the media junkie has already dipped into the DJing scene and launched a YouTube music channel. Not to be left behind are his mini companies for TV production with a three-cam set up, photography and digital media. Follow his exploration and pick up helpful hints.
MYX TV channels the positivity with bloggers like Christian Bustos. His radical take on positive hiphop, using its music and lifestyle raises issues on empowering Asian American youth with a key message of "You make it by skill." Texan pageant queen, Allyn Hoang, sets the bar by proving that beauty is never just skin deep. The playful bombshell will take you for an amazing turn as she chronicles her life of mischievous adventure, Entertainment Tonight -style. And as the world knows that Asians are smart and good in math, they also represent in Harvard. Sanyee Yuan takes her interviewing skills to the top and opens the doors to community advocacy through media.
MYX TV takes you to every corner of the country. Meet Missouri's Ju Kim, famed YouTube comedian whose channel, "The Asian Zing," was catalpultic of his humorous and often clumsy story-telling of the Asian American story through the eyes of a first-time explorer. Ju, formerly known as the "token" Asian, chronicles his journey into his culture.
The island of aloha speaks about the journey of a relationship-seeking single man with Koa Orquia. Absolutely Tumblr famous, Koa's stories on the hunt will be equally entertaining as his panache for fashion and design. Wait to be schooled on unaltered technical Japanese fashion and drop crotch jeans.
And if there's anything else to know behind censor lines, ask Phil Chao. BlogTV has found its Asian American Conan O'Brien who will teach our children everything uncomfortable and awkward. His only rule of thumb is if it's anything racist, it better be darned funny.
MYX TV just changed the game and it's called the Asian American invasion. Visit myx.tv and join the party.
ABOUT MYX TV®:
With its U.S. headquarters in Redwood City, California, MYX TV was developed by ABS-CBN International, a subsidiary of ABS-CBN Corporation, the Philippines' largest entertainment and broadcasting company, through ABS-CBN Corporation's wholly-owned subsidiary, ABS-CBN Global Hungary Kft. MYX TV is the premier music entertainment and lifestyle channel dedicated to the Asian American community, utilizing music, culture and entertainment. MYX TV can be seen on Channel 368 on Comcast's Digital Preferred Tier in the San Francisco Bay Area and Central California and Channel 673 in Chicago, Cox Digital Basic Cable Channel 479 in Orange County and Channel 474 in Northern Virginia, MCV Cable Channel 16 in Guam and RCN Channel 464 in New York City, Chicago, Boston, Philadelphia and Washington, DC. It is available nationwide on DirecTV channel 2067. For more information, visit myx.tv.
Media Assets:
TV Commercial: http://bit.ly/h1l6Pt
Logo of MYX TV
Photocaption: "MYX TV's 16 Asian American bloggers from coast to coast"
# # #