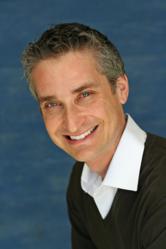 I am honored to speak to these fire safety professionals.
Emmitsburg, Maryland (PRWEB) April 27, 2011
The US Fire Administration (USFA) invites nationally recognized motivational speaker Scott Greenberg to be the keynote speaker for their 23rd Annual Executive Fire Officer Program (EFOP) Graduate Symposium. The symposium will be held on Friday, April 29th at the National Fire Academy (NFA) in Emmitsburg, Maryland. Greenberg is scheduled to speak on the topic, "Survival of the Finest: Thriving During Times of Change and Adversity."
The audience will be comprised of the most recent National Fire Academy graduates as well as alumni from the Executive Fire Officer Program. Scott Greenberg's speech topic, "Survival of the Finest: Thriving During Times of Change and Adversity", is particularly relevant for today's fire safety professionals as they are still required to fulfill a hazardous mission but now with fewer resources at their disposal. Greenberg will provide Executive Fire Officers with the tools needed to handle change more effectively and with skills they can use to thrive during challenging times.
"I am honored to speak to these fire safety professionals," says Motivational Speaker Scott Greenberg. "These officers are expected to perform dangerous missions for the general public on a regular basis while facing new challenges of having to work within tighter budgets and utilizing fewer resources. My job is to provide a little humor, entertainment and tangible tools that will allow them to better cope with these changes, while teaching them to live and work at their maximum potential."
The EFOP has been hosting the graduate symposium since 1985. This annual event was designed to challenge fire officers to continue to lead their personnel and exercise leadership within their communities. The symposium provides new and reinforcing information within the areas of exercising leadership, homeland security, firefighter safety and health, public policy, political perspectives, and applied research.
About Scott Greenberg
Greenberg is a professional motivational speaker specializing in resilience, peak performance, and emotional intelligence. His personal battle with cancer and inspiration from his "Schindler's List" holocaust surviving Grandmother are the basis for some of his motivational stories. Since 1993, Scott has spoken to a variety of organizations looking to improve their leadership, customer service and work environment. Clients include Nike, Cargill International, the United Nations and the U.S. Department of the Interior. Scott has written three books on leadership and is a contributing author to "Chicken Soup for the College Soul." For more information about Scott Greenberg, visit http://www.scottgreenberg.com or call 1-800-450-0432 (or outside the U.S. 1-818-785-5202).
###