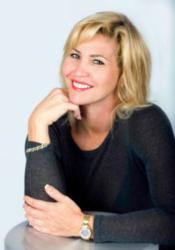 Dallas, TX (PRWEB) May 04, 2011
It's been 11 months since Kelly Mitchell joined forces with the owners of Calame Jewelers. For those who have not yet strolled through the remodeled and re-merchandised store in Highland Park Village, all are in for a real treat.
First, customers can't help but notice the extraordinary service when Kelly is working the floor. "I think it comes from 23 years of being a private jeweler," say Mitchell. "You work really hard to give people more than they expect at every interaction." Kelly still operates with a private jeweler mentality. She is happy to meet past and new clients at the store or drop everything and meet them at their home or place of business to solve a quick need.
Next customers will notice Big. Not only does Kelly offer well priced gift and everyday jeans and t-shirt jewelry, she has brought in many important special occasion pieces. As customers preview the cases they will see big diamonds, large mountings, monster gems, and one of kind designer jewelry from names such as Zorab and East Continental. "We had over $8 million of extras shipped in for Super Bowl weekend," says Mitchell.
Hand in hand with her important items in the store and her private jewelry mentality is her focus on problem solving with custom designs and rapid sourcing. Don't see a favorite in the store? Draw a picture on a napkin; bring in a photo; or just try to explain it and Kelly can design, source, and custom craft just about anything. "I just made a custom pendant for a five karat tanzanite that one of my clients bought in Africa," says Mitchell. "I design many of the large engagement rings and bracelets that my clients are seeking." She often works with stylists and can help customers choose the perfect family heirloom.
And then there is the value! How does Kelly provide so much service, with such quality, with so much custom content for such a low price? Kelly Mitchell Fine Jewelry is perhaps the best value jeweler in town.
Finally, Kelly is focused on long term relationships and not the next sale or transaction. That's why she goes out of her way to do whatever it takes to make every purchase right. If customers are not satisfied, she will work the piece until they are or take it back on credit and start all over until it is just right.
And then there is the 65-year history and reputation of Calame Jewelers. "The Nichols are great people with a lot grace", says Mitchell. "They carry solid lines of tried and true brands at great price points and have become the number one choice for repairs in the Park Cites. I am privileged to be associated with them."
Kelly Mitchell encourages all to visit Calame, meet Kelly and experience Kelly Mitchell Fine Jewelry. She knows customers will have fun and just maybe…
For more information please visit our website at http://www.kellymitchelljewelry.com
###