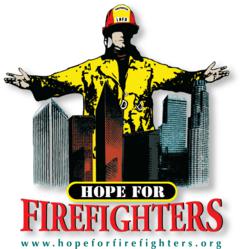 (PRWEB) April 28, 2011
We invite you to join the City of Los Angeles, the Los Angeles Fire Department (LAFD), corporate sponsors and teams, and thousands of Angelinos for the Fourteenth Annual Hope For Firefighters event on Thursday, June 2, 2011 from 11:30 am to 2:30 pm on Hope Street in Downtown Los Angeles. The purpose of the event is to honor the firefighters who risk their lives to serve and protect us, and to raise funds for the Widows, Orphans & Disabled Firemen's Fund, a valuable 501(c)(3) organization. We invite you to visit the website http://www.hopeforfirefighters.org for details!
Hope for Firefighters features live music, delicious meals prepared by over 25 different fire stations throughout the City, fire apparatus and demonstrations, raffle drawings, prizes, trophies and exciting Firefighter "Muster" games where more than 25 sponsored teams will compete for top honors.
For further details, including the event schedule and maps, please visit the website http://www.hopeforfirefighters.org. Should you have any questions, please contact us at (310) 237-6430 or email info@hopeforfirefighters.org.
###