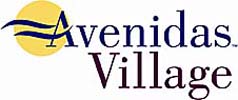 It was an honor to be selected, only four other sites were chosen, and we were the only one on the Peninsula
Palo Alto, CA (Vocus/PRWEB) April 27, 2011
Over 3,000 attendees will be coming from all across the country to San Francisco for the Aging In America Conference from April 26-30. Attendees will have their choice of 600 workshops spanning 50 content areas. One of those choices will be to visit Avenidas, hailed by AARP's Director of Academic Affairs Rick Moody as "The gold standard for senior centers."
According to the American Society on Aging, these visits are off-site excursions to see successful programs in action. "It was an honor to be selected," notes Lisa Hendrickson, Avenidas President and CEO. "Only four other sites were chosen, and we were the only one on the Peninsula."
The first 50 attendees to sign up will catch a bus from San Francisco to Palo Alto on Wednesday, April 27 at 9 a.m. and enjoy a tour of Avenidas in their historic building. It was built in 1927 by famed architect Birge Clarke and originally served as a police and fire station. Avenidas has been residing in the building since 1978.
After the tour, attendees will get to enjoy demonstrations of various lifelong learning programs offered at Avenidas, followed by lunch and a panel discussion by Avenidas staff. They'll discuss how Avenidas now serves 6,500 older adults each year at this site, through a variety of innovative programming.
One of those programs includes Avenidas Village, which is an "aging-in-community" program that helps people stay in the homes that they love while providing them with the activities they want now with the services they may need later. Hendrickson will also be part of a day-long presentation on "The Village Movement: A Model for Building Supportive Communities for Older Adults" at the ASA Conference on April 26.
For more information about Avenidas, call them at 650-289-5400 or visit them on the web at http://www.avenidas.org.
About Avenidas
Avenidas is a private, non-profit organization that has been helping seniors on the mid-Peninsula age well for over 40 years. They provide independent living, in-home care and senior home care to the Palo Alto and Sunnyvale areas.
###