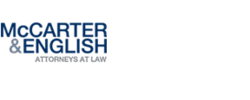 "We are very pleased to be named to the Top 50 list and appreciate all of the support we've received from colleagues and clients in this endeavor," said Mr. Donald.
Wilmington, DE (PRWEB) April 27, 2011
McCarter & English LLP is pleased to announce that the firm's ClimateLawyers.com blog has been selected by LexisNexis as one of the Top 50 Blogs for the Environmental Law & Climate Change Community. The list recognizes preeminent thought leaders in the blogosphere that are creating invaluable content for all segments of the environmental law and climate change practice.
"Most good blogs provide frequent posts on timely topics, but the authors in this year's collective take their blogs to a different level by providing insightful commentary that demonstrates how blogs can—and do—impact the practice of environmental and climate change law," said Tracie Morris, Web 2.0 Manager, for LexisNexis in an emailed statement.
ClimateLawyers.com, launched in 2008, is dedicated to the discussion of legal, public policy, and business risk questions presented by climate change and renewable energy initiatives. Authors of the blog include McCarter partners J. Wylie Donald(Wilmington), Francis Kirk (Newark) and Grace Kurdian (New York) of the firm's Climate Change & Renewable Energy Practice Group in which Mr. Donald and Ms. Kurdian are co-chairs.
Selection was partly based on commentary submitted to LexisNexis through the online community page which allowed members to share feedback and make suggestions for new blogs to be nominated. After the commentary stage, LexisNexis compiled the final list of nominees and then selected the Top 50 Environmental Law & Climate Change Blogs for 2011. It is expected that LexisNexis will soon put the matter to a vote inviting the online community to pick the Environmental Law & Climate Change "Blog of the Year."
"We are very pleased to be named to the Top 50 list and appreciate all of the support we've received from colleagues and clients in this endeavor," said Mr. Donald. "Our site has existed for about four years and has a growing readership. As environmental concerns continue to exist in our communities and inside the courtroom, McCarter is working to be at the forefront of the discourse. Our experienced team draws from the firm's insurance coverage, energy, environmental, tax, real estate, litigation, and intellectual property lawyers to address the myriad legal needs of our clients in these areas. We look forward to continuing a healthy and persuasive conversation about the issues affecting companies and our communities."
About McCarter & English
McCarter & English, established more than 160 years ago, represents Fortune 500 and middle-market companies in their national, regional and local litigation and on important transactions. Its 400 attorneys are based in offices in Boston, Hartford, New York, Newark, Philadelphia, Stamford and Wilmington. http://www.mccarter.com
###