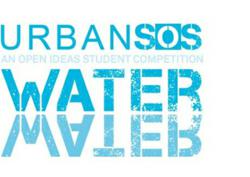 "This program encourages students to engage in broad-based, interdisciplinary thinking to address our most pressing natural resource challenge."
San Francisco, CA (PRWEB) April 27, 2011
In the third year of its student competition, AECOM is exploring the world's most vital resource: Water. The Urban SOS: Water competition seeks creative design, planning and engineering responses to urban sites facing water-based challenges.
The program offers a cash prize of US $15,000. A further award of up to US $25,000 in value (professional services and/or cash) will be made available to a charitable organization to help make the project possible.
"Water is central to every aspect of city life, from basic human sustenance and public health to environmental remediation and urban renewal," said Jason Prior, chief executive of the Planning, Design + Development practice with AECOM. "This program encourages students to engage in broad-based, interdisciplinary thinking to address our most pressing natural resource challenge."
Responses can range from a surgical micro-response to a strategic framework, from an architecture or infrastructure to a landscape system. Topical areas can range from potable water access, to sea level rise, to storm and waste water treatment. Submissions will be judged on their feasibility, creativity and multi-disciplinary approach.
"This is an opportunity for future planners, architects and engineers to embrace a cross-disciplinary approach to complex challenges," said Prior.
The competition is open to teams of up to four students each. All team members must be enrolled in a certified undergraduate, graduate or post-graduate program of study. The competition is geared towards those studying environmental planning, urban design, landscape architecture, architecture, engineering, water sciences or hydrology.
The submission deadline is July 29, 2011. The competition culminates in November at the NLA, the centre for London's Built Environment, where the top three teams will present their proposed solutions to a jury.
Visit http://www.aecom.com/urbansos or the Urban SOS Facebook page to learn more.
About AECOM
AECOM is a global provider of professional technical and management support services to a broad range of markets, including transportation, facilities, environmental, energy, water and government. With approximately 45,000 employees around the world, AECOM is a leader in all of the key markets that it serves. AECOM provides a blend of global reach, local knowledge, innovation, and technical excellence in delivering solutions that create, enhance and sustain the world's built, natural, and social environments. A Fortune 500 company, AECOM serves clients in approximately 125 countries and had revenue of $7.0 billion during the 12 months ended Dec. 31, 2010. More information on AECOM and its services can be found at http://www.aecom.com.
###