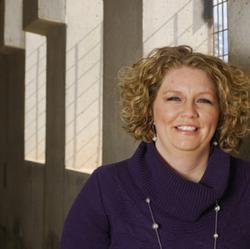 (PRWEB) April 27, 2011
Corporate Social Media Discrimination is a complex phenomenon because of the continually evolving social media trends. Human Resource Professionals traversing this minefield must have a keen understanding of discrimination laws and social media boundaries that must be adhered to.
Jessica Miller-Merrell, an HR veteran for over 10 years, reveals the strategic factor that social media plays inside the Human Resources arena with her four part series titled "Corporate Social Media Discrimination" on her blog, Blogging4Jobs.com.
Miller-Merrell speaks candidly about how the use of social media can cause discrimination upon a protected class. In particular, she discusses disparate treatment and disparate impact both as forms of discriminatory behavior used towards minority groups.
In her recent blog post, Miller-Merrell states, "A disparate impact is a concern if recruiters and companies exclusively use social media to source and search for candidates. For example, if a recruiter relies solely on Twitter to advertise job openings, they are reaching a predominantly Caucasian audience."
Miller-Merrell believes that it is critical that all companies understand the grave mistakes that can be made when Human Resource specialists are not kept up to date on a regular basis of changing scenarios in the world of social media.
As a dedicated Human Resources veteran, Jessica Miller-Merrell travels around the United States educating others on corporate social media discrimination. She covers some of the following topics in her classes:

Social Media Basics such as Twitter, LinkedIn, Facebook, and Blogging
Current Social Media Monitoring and Research Strategies
Discuss current and future laws and how they are applicable to social media and affect hiring practices
Current Famous Court Cases which include unconscious bias, disparate impact and disparate treatment
As Miller-Merrell so forthrightly states, "Companies must continue to advertise openings in a variety of ways to reach the widest audience without causing discrimination." Savvy, Human Resource Recruiters will use social media, newspapers, job boards, career fairs, and other referral mechanisms to help fill employment openings and avoid corporate social media discrimination.
For the Media: Jessica Miller-Merrell is available for expert quotes, speaking and consulting. Contact Jessica via email at jessica(at)xceptionalhr(dot)com or by phone at 405.912.4885.
For media inquiries contact publicist:
Tatyana Gann
615.354.7625
About Jessica Miller-Merrell:
Jessica is a leading voice in the HR social media community and has over 10 years of experience in Human Resources and recruiting. She hosts the first and only Internet web-show for job seekers on Mingle Media TV called "Job Search Secrets". Her book, "Tweet This! Twitter for Business" was released in February 2010. Jessica has been quoted in publications as an expert including Glamour Magazine, Entrepreneur Magazine, and SHRM's HR Magazine. She is the hostess of Job Search Secrets with the Jessica Miller-Merrell podcast.
Jessica is a sought after speaker about Human Resource's role in social media and has spoken at SHRM's Leadership Conference, HR Southwest Conference, and HR Florida Conference.
A Complete bio can be downloaded on Blogging4jobs.com
###