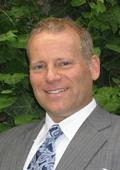 Woburn, MA (PRWEB) April 28, 2011
Pluromed, Inc. announced today the addition of Dr. William E. Cohn to its board of directors. Dr. Cohn is a cardiovascular surgeon and the Director of Minimally Invasive Surgical Technology at the Texas Heart Institute at St. Luke's Episcopal Hospital in Houston, Texas. He is the co-director of the Cullen Cardiovascular Research Laboratory and an Associate Professor of Surgery at Baylor College of Medicine and Adjunct Professor of Bioengineering at The University of Houston.
Dr. Cohn has been awarded over twenty patents for his medical devices which help surgeons operate on a beating heart, a task thought to be impossible for many years. A native Houstonian, he graduated from Baylor College of Medicine in 1986 and was recruited to Boston's Beth-Israel Hospital where he focused on minimally invasive surgery. Dr. Cohn creates procedures and devices to minimize the invasiveness of heart surgery and uses new techniques that avoid the employment of the heart-lung machine, thereby allowing the heart to continue beating during surgery and reducing the risk to the patient. In the spring of 2004, Dr. Cohn returned to Houston to join the renowned Texas Heart Institute at St. Luke's Episcopal Hospital as well as the faculty at Baylor College of Medicine.
On March 10th, 2011, Dr. Cohn and Dr. Bud Frazier implanted the world's first continuous-flow artificial heart in a human patient, a significant advance that promises a smaller and much more durable alternative to existing artificial hearts. Dr. Frazier and Dr. Cohn first began building prototypes of the continuous flow artificial heart five years ago.
"Billy is a brilliant and well-respected cardiovascular surgeon who also has a proven track record in developing innovative technologies and bringing them into the operating room," said Jean-Marie Vogel, President and CEO of Pluromed. "As a board member, he brings to our company a great familiarity with the medical, technical, human, regulatory, operational and financial issues facing developing medical device companies."
Pluromed's flagship product is LeGoo® Internal Vessel Occluder. LeGoo temporarily occludes blood vessels during vascular and cardiovascular procedures. It is comprised of a non-toxic, biocompatible gel that is water-soluble, and has reverse thermosensitive properties. At room temperature it is a viscous but injectable liquid, and it transitions to a temporary self-forming polymeric plug at body temperature.
LeGoo eliminates the need to clamp the vessel from the outside, reducing the risk of damage associated with conventional occlusion devices that rely on radial pressure. It also keeps the vessel substantially round, allowing the surgeon to suture a graft into a round vessel, which is easier than sewing a vessel that has been distorted or flattened by a clamp or a vessel loop. Most importantly and unlike any traditional tool, LeGoo does not damage blood vessels because compressive forces are not applied: it is atraumatic, which is especially important for all patients with fragile and diseased vessels who undergo vascular or cardiovascular procedures. It is estimated that each year over 20 million U.S. patients undergo procedures that necessitate temporary occlusion of blood vessels.
"Billy was the first to use LeGoo in animal surgery, he was the investigator on three early animal studies, and he was medical director of the multi center randomized study that was part of our recent FDA submission," Vogel continued. "Inviting him to join our Board was a logical next step and we are thrilled he has accepted."
About Pluromed
Pluromed, founded in 2003, is a Woburn, Massachusetts based medical device company that addresses the need to control bleeding during surgical and interventional procedures, a $2B market that includes cardiac and vascular surgery, kidney and liver surgery, reconstruction surgery and trauma/battlefield injuries. LeGoo® Internal Vessel Occluder, based on the Company's patented proprietary technology, is a liquid polymer, which hardens into a plug at body temperature. It dissolves at the end of the procedure, and is eliminated in urine. The company has started distribution in Europe, where LeGoo is approved and has been used in over 1,000 clinical cases. In 2010 the Company completed enrollment in a multicenter clinical study towards FDA approval. In February 2011 the Company announced that it has filed the final module of its Pre-Market Approval (PMA) application with the U.S. Food and Drug Administration (FDA).
The Company has entered a worldwide distribution agreement with Boston Scientific for the Company's BackStop® product line for removal of kidney stones. BackStop received US FDA clearance in May 2009 and is also approved in Europe and Canada.
The Company is at advanced stages of development of its third product line. Lumagel™, developed under NIH grants in collaboration with the Lahey clinic and UCLA Medical Center, is the company's first oncology product. It is designed to greatly improve and facilitate the removal of kidney and liver tumors.
###